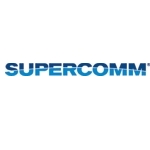 Bad news for Supercomm fans (if there are any left). The 2010 Supercomm has been cancelled. A very short press release came out today announcing such. There's no indication whether the event will come back in 2011 or beyond.
It's not terribly surprising. Rumors have been floating for weeks that this would happen. I for one am saddened by the news. I don't think it's a great reflection on our industry to have its signature event floundering, and apparently, now dead.
By its nature, Supercomm was a difficult animal to slay. Having two trade associations own it, and a third entity manage it is a recipe for disaster. Too many constituencies to please for one. Maybe Supercomm itself is not an indictment on the telecom industry. Rather, it's an indictment on how NOT to operate a signature tradeshow.