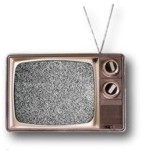 The standards body that has created several WiFi standards has published the standard for a new form of WiFi that would operate in vacant TV broadcast spectrum known as TV white spaces. Equipment supporting the IEEE standard, designated 802.11af-2013, can cover four times the area of traditional 2.4 GHz WiFi, explained Bruce Kraemer, chairman of the IEEE 802.11 working group, in an email exchange with Telecompetitor.
"802.11af is a wireless LAN technology, a new breed of Wi-Fi capable of operating over longer range and/or through objects that are barriers to the higher frequency 2.4 GHz and 5 GHZ technologies," said Kraemer.
As an alternative to offering greater range, 802.11af also can be used to offer range similar to today's WiFi offerings but with lower power requirements. That configuration would be useful in mobile applications where conserving battery life will be an important concern, Kraemer said.
The 802.11af standard builds on the 802.11 wireless LAN standard, adding the same type of database technology used in longer-range broadband wireless equipment that operates in TV white spaces.
The database technology keeps track of which TV channels are vacant in a geographic area, enabling equipment to automatically configure itself to use vacant spectrum. That technology paved the way for the FCC to open up TV white spaces for unlicensed use several years ago and since then rural Internet service providers have deployed long-range broadband wireless equipment with the database capability.
Performance specifications
The 802.11af standard will support data rates of 1.8 Mbps to 568 Mbps, Kraemer explained. Throughput depends on the number of vacant TV channels used and the distance between the base station and the end user device, he said, adding that the maximum bandwidth available using a single TV channel is 142 Mbps.
802.11af equipment does not require vacant TV channels to be contiguous. "It can be configured to use one, two or four channels, configured in one or two groupings" explained Kraemer. "So it can be used as A, 2A or 4A, A+B or 2A + 2B, where A and B can be non-contiguous."
If any channel used has an occupied channel adjacent to it, however, the equipment must operate at the lower power level.
Future prospects
The band plan that the FCC selects for the upcoming voluntary TV broadcast spectrum auctions could determine the future success level of the 802.11af standard.
Some stakeholders asked the FCC to make sure that four or more vacant TV channels are made available for unlicensed use nationwide – a move that would maximize the performance of 802.11af equipment. Others argue that the FCC should maximize auction revenues by auctioning as much spectrum as possible.
And this week FCC Chairman Tom Wheeler said the commission is required to auction as much of the spectrum as possible – a move that would leave only the guard bands unlicensed.
Japan's National Institute of Information and Communications Technology (NICT) and Hitachi Kokusai Electric recently completed a field trial that used a base station conforming to the IEEE 802.22 longer-range fixed white spaces standard in combination with customer premises equipment conforming to the 802.11af standard to support data rates of 5.2 Mbps downstream and 4.5 Mbps upstream over a distance of 12.7 kilometers.
A NICT representative told Telecompetitor that "in the trial we used up to two channels for the 802.22 system and one channel for the IEEE 802.11af system – different channels were assigned to the two systems."
The representative added that NICT will continue to evaluate the performance of TV white spaces equipment.