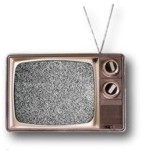 The FCC issued a public notice Sept. 14 announcing the first trial of a white spaces wireless broadband database. Limited public testing of Spectrum Bridge's database system "is intended to allow the public to access and test the system to ensure that it correctly identifies channels that are available for unlicensed TV band devices, properly registers those facilities entitled to protection, and provides protection to authorized services and registered facilities as specified in the rules," the FCC explained in a blog post.
With wireless network traffic increasing rapidly, making use of unused white spaces in TV spectrum is seen as a means of fueling innovation and new business for providers of unlicensed wireless technologies, including Wi-Fi, Bluetooth, DECT (Digital Enhanced Cordless Telecommunications) cordless phones, RFID, smart grid utility meters and many others, the FCC noted.
Perhaps the most promising application for the white spaces spectrum is the next generation of Wi-Fi, the so called Super Wi-Fi (or White-Fi). There is much hope that this technology can greatly increase the broadband throughput and range of legacy Wi-Fi, with good applications for rural broadband. The IEEE recently approved an official standard for the technology, 802.22.
Spectrum Bridge is one of ten white space database administrators nationwide authorized by the FCC to take on the task of monitoring, tracking and ensuring compliance of white space transmissions and network operators.
FCC rules stipulate that unlicensed TV band devices contact an authorized database system to obtain a list of channels that are available for their operation — channels not being used by authorized radio services — at their individual locations and must operate only on those channels.
The Spectrum Bridge white spaces database trial is scheduled to last 45 days, ending November 2, 2011. Parties may participate in the trial by accessing Spectrum Bridge's TV band database test facility, the FCC said.