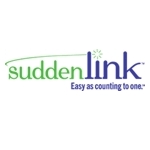 Suddenlink, a St. Louis, Missouri based cable MSO, has launched a new customer support portal, which at first glance, looks interesting. According to Suddenlink the new portal "is the result of a collaborative effort between Suddenlink's Customer Experience and Information Technology Teams, which together invested more than a thousand hours assembling and organizing the information, and constructing and programming the site."
The portal classifies support topics into billing, television, Internet, and phone, offering resolutions to the top five customer support issues, as currently reported. Customers are prompted with a zip code field to geolocate them.  Suddenlink has over one million subscribers across an eight state footprint, primarily in rural markets.
Since I'm not a Suddenlink customer nor located in their service footprint, I'm unable to dig too deep into the new portal. Given cable's poor reputation for customer support, this new Suddenlink approach is worth noting. Will it offer any competitive differentiation? Perhaps. But it will need some real substance behind a nice new looking support portal.