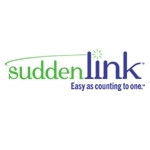 Cable MSO merger and acquisition activity continues today, but from a somewhat surprising source. The latest deal includes tier 2 cable MSO Suddenlink who is being acquired by French communications conglomerate Altice for $9.2 billion. Suddenlink is the seventh largest U.S. cable MSO with 1.5 million residential and 90,000 business customers across several states including Texas, West Virginia, Louisiana, Arkansas and Arizona.
Altice is a multinational cable and telecommunications company with operations across the globe, including Europe, the Middle East, and the Caribbean. This is their first foray into the U.S. market. Suddenlink will become a subsidiary of Altice and will probably maintain its existing brand.
Suddenlink Altice Deal
The total amount of the deal is valued at $9.1 billion and "…values Suddenlink at 7.6x synergy-adjusted EBITDA." Altice will gain a 70% controlling interest, with existing Suddenlink shareholders BC Partners and CPP Investment Board retaining a 30% stake.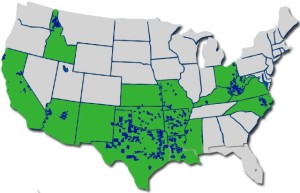 Suddenlink had total 2014 revenues of $2.3 billion and EBITDA of $905 million. Subscriber counts include 1.1 million basic video and 874 thousand digital video (36% penetration); 1.25 million broadband (37.3% penetration); and 600 thousand phone (20.7% penetration). Suddenlink has an overall penetration of homes passed of 45.2%.
According to an Altice presentation announcing the deal, AT&T is Suddenlink's largest wireline telecom competitor, with a presence in 62% of their footprint (although U-Verse is only in 5.7%). CenturyLink is second at 16%.
Cable MSO M&A Activity
There has been considerable M&A activity in the U.S. cable industry of late, although not many "big" deals have actually closed. The blockbuster Comcast – Time Warner Cable deal was thwarted by regulators recently. Charter is now reported to be studying a Time Warner Cable deal, but is also continuing to pursue Bright House Networks.
There has been some activity with smaller cable deals as well. TDS recently closed on two cable MSO acquisitions, Baja Broadband and Bend Broadband. Additionally, there are a few active tier 3 cable roll-up consolidators.
Given this recent Suddenlink transaction, maybe more tier 2 cable companies are in play as well. The cable industry is definitely going through an M&A phase, due in part to an attempt to lower operating costs. Especially in the form of programming costs, where large scale can provide better negotiation power.
Keep your eyes on companies like Atlantic Broadband, Midcontinent, Mediacom, and WOW!.