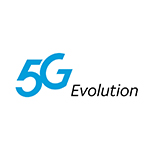 AT&T subscribers with phones capable of using the carrier's 5G Evolution capabilities receive higher speeds, on average, in comparison with AT&T subscribers that do not have 5G Evolution, or 5G E phones, according to new research from OpenSignal. AT&T 5G Evolution speeds averaged 28.8 Mbps for those customers with 5G E-capable phones, in comparison with 18.2 Mbps for all other AT&T customers. But there is an important caveat.
Customers of other carriers that use the same 5G E-capable phones receive average speeds comparable with those of AT&T customers using those phones. T-Mobile scored 29.4 Mbps for 5G E-capable phones and 19.4 Mbps for others. Verizon was at 29.9 Mbps for 5G E phones and 19.4 Mbps for others. Finally, Sprint had speeds of 20.4 Mbps for 5G E phones and 16.3 Mbps with other phones.
The issue is important as consumers try to sort through the various claims made about 5G. AT&T's 5G Evolution is the company's spin on LTE-Advanced technology, featuring 256 QAM, 4×4 MIMO, and 3-way carrier aggregation to achieve faster mobile broadband performance. 5G E is an interim step between the initial version of LTE and 5G, and its positioning as a 5G technology by AT&T has raised the hackles of competitors.
"What Opensignal's data shows is the extent to which LTE, or 4G, networks have improved since LTE's original launch," said an Opensignal blog post about the AT&T 5G Evolution speeds data. "Technologies like carrier aggregation — where two or more bands are used to simultaneously connect a user's smartphone — 256 QAM or 4×4 MIMO, which together are normally called LTE Advanced Pro, offer a much faster experience than the initial version of 4G that was launched back in 2009-2011."
The other takeaway from the study, of course, is that consumers and business should carefully study what a carrier is offering. Simply having the term "5G" in the name of a service doesn't mean that it uses standards-based 5G technology.