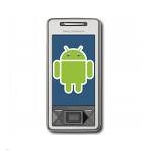 The heaviest U.S. Android smartphone users, so-called "Power Users," consume over 300 MB of data daily, according to insights gleaned from the use of Strategy Analytics' AppOptix platform. Those in the "Light User" segment consume less than 50 MB of data per day, while those in the "Moderate User" segment consume between 50-300 MB. These estimates combine Android smartphone users' activity on Wi-Fi and cellular networks.
Using its AppOptix platform, Strategy Analytics analyzed Android smartphone data consumption across more than 1,500 users and over 1 million individual application sessions in the U.S. during 2014's first half. AppOptix results were fed through what Strategy Analytics calls its Consumer Telemetry Platform, which consists of a "best-in-class telemetry application, an opt-in panel and a 'Big Data'" analytics framework.
Smartphone Power Users
Mapping the data consumption profiles of U.S. Android smartphone users, Strategy Analytics found that just 15 percent are Light Users. Nearly two-thirds of subscribers are Moderate Users and 23 percent are Power Users.
Power users accounted for 57 percent of Android smartphone users' data traffic, however. Moderate users accounted for 41 percent and Light Users a nominal 2 percent share.
Wi-Fi accounted for a substantial portion of data use across all three Android smartphone user profiles. At 82 percent, Wi-Fi's share of data traffic was highest among Power Users. Wi-Fi accounted for 69 percent and 76 percent of Light and Moderate Android smartphone users' data traffic, respectively.
Commenting on the study's results, Strategy Analytic's Chief, Consumer Telemetry Platforms Bonny Joy stated, "Although the Moderate User profile represents the single largest segment across all wireless operators accounting for more than half of the total subscribers, the AppOptix platform data suggests there are significant variations in data usage across operators, which in turn brings new opportunities in usage based pricing plans."
Added Vice President Barry Gilbert, "Wireless providers have to consider data consumption patterns across the identified customer segments in retooling their service plans, handset portfolio and content selection in reducing churn and attracting new subscribers."