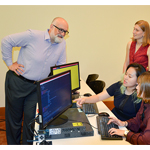 Technicians at rural broadband provider G-TEL now spend as much as 20 minutes less per customer visit since they began using a mobile app made especially for them by senior computer science students at Marist College. The project was a win-win for G-TEL and for the students, illustrating the synergies that companies with ties to their community can experience.
Rural Broadband Community Ties
G-TEL, based in Germantown, N.Y. and originally known as Germantown Telephone Company, is located near Poughkeepsie, N.Y.-based Marist College. As G-TEL General Manager Frank Boscarillo told Telecompetitor in an interview, the project started with an employee who began working for G-TEL as an intern while he was attending Marist. That employee, Devin Overington, continued his studies at Marist after graduation and was still in touch with Professor Christopher Algozzine, who oversees the Capstone projects that computer science students at Marist are required to complete in their senior year.
As Boscarillo explained, the idea behind Capstone projects is to give students the opportunity to apply what they have learned at school to the real world. Recognizing that Algozzine was looking for Capstone projects, it occurred to Overington that G-TEL could benefit from being involved in one of those projects.
From G-TEL's point of view, "what we were trying to do was to eliminate calls that technicians had to make to engineering in their day-to-day job," Boscarillo said.
Overington, who now works in engineering, was one of the employees who took a lot of those calls and ultimately worked with the Marist students on a regular basis as they created the mobile app. The supervisor of outside technicians wrote the requirements for the app and also worked with the students.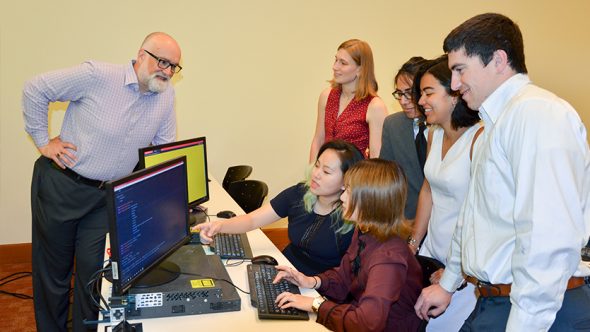 Previously, when technicians installed a new fiber to a customer location, they had to call engineering to set up the wireless network inside the customer location.
"Now they use a laptop, smartphone or tablet and they can do it all there at the customer premises," Boscarillo explained.
G-TEL and Marist were so pleased with the results that they subsequently expanded the project. In the second stage, a second group of students added the ability to conduct a metallic diagnostics test from the field.
"Through the app, they can look at the performance of a circuit over time and do troubleshooting they couldn't do formerly," observed Boscarillo. For the students, the project not only helped develop valuable skills; it also provided real-world experience they could list on their resume.
The next group of students will work on automating the process of provisioning customer premises equipment. The students will be putting scripts in the app to step technicians through that process.
G-TEL might have been able to purchase off-the-shelf software to handle some of the capabilities that the Marist students developed but didn't pursue that option because the company preferred to work with the local students. In doing so, G-TEL also avoided having to re-design its processes around the off-the-shelf software, Boscarillo noted.
"I doubt any [off-the-shelf] software would have the overall scope of what we're doing and plan to do," Boscarillo said. 'This was just the beginning."