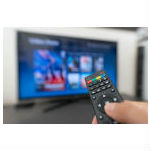 With 3 high profile streaming services from Apple, Disney, and HBO about to enter the market, a new streaming video research report from Amdocs Media reveals some eerily similar trends between traditional pay-TV and emerging streaming services.
By Amdocs count, there are now over 100 streaming services available. Consumers are struggling to manage it all. Amdocs went as far as to say many consumers are overwhelmed with the availability of streaming services. One-third of respondents to the Amdocs research survey cited remembering passwords to their multiple streaming services is their biggest frustration.
Streaming Bundling
One answer to this frustration could validate the old adage, the more things change, the more they stay the same. That answer is bundling, with 39% of respondents desiring a single sign on for a bundle of streaming services. Sounds a lot like a traditional channel line-up to me, at least in concept and functionality.
"With convenient one-stop shopping for all popular media and entertainment OTT services and single sign-on across all platforms, providers can simplify the consumer's experience when browsing, trying subscriptions and adding multiple users," noted Amdocs Media CEO Darcy Antonellis in a blog post about the study. "This is especially appealing for families who want to add users at ease and implement relevant parental controls for minors."
This, of course, is already happening. It's the approach of Amazon with Prime Video, where a consumer can purchase multiple streaming services through the Prime Video interface. Apple is trying the same with Apple TV, and so too is Roku.
How long before streaming bundles look and act like traditional pay-TV channel line-ups? Perhaps they already do.
Another area is beginning to look eerily similar to traditional pay-TV. The cost. Amdocs found that 27% of consumers are paying more than $100 per month for multiple streaming services. Add the cost of broadband to that spend, and you're in "legacy" triple play bundle territory.
Other key findings from the streaming video research:
More than half of the U.S. consumers surveyed (59 percent) are happy with their current subscriptions and not looking to make changes.
A fifth of U.S. consumers (22 percent) would consider adding another service, but only if something new came to market.
The most popular channel for U.S. consumers was joint TV and movie streaming (i.e. Netflix).