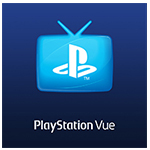 News this week that Sony PlayStation Vue, an early streaming live TV offer, will shut down in early 2020 highlights a difficult streaming TV environment. Sony blamed high content costs and the highly competitive pay-TV business as primary reasons for the shutdown.
Launched in 2015, PlayStation Vue was an early pioneer in the streaming live TV era, where the traditional pay-TV experience with live channels, including local broadcast channels, moved to OTT delivery. eMarketer reported earlier this year that Vue had 800K subscribers.
Sony was soon joined by many others. Live TV streaming offers are available from AT&T (AT&T TV Now), DISH (Sling), Google (YouTube TV), Hulu Live TV, fuboTV, and others. Add to that all the streaming SVOD offers, which are also growing, and there's just simply too many options to support the market. A shakeout was inevitable.
Sony attempted to sell PlayStation Vue but found no interested buyers. Another telling data point.
"We are very proud of what PlayStation Vue was able to accomplish," a Sony blog post reveals. "We had ambitious goals for how our service could change how people watch TV, showcasing PlayStation's ability to innovate in a brand-new category within the Pay TV industry."
The picture doesn't look bright for those that remain. AT&T has lost 363K AT&T Now (formerly Directv Now) subscribers in the past two quarters alone, with 1.1 million remaining. I suspect we'll see more live TV streaming services shut down.
AT&T has already signaled they may, over time, move live TV into their soon to be released HBO Max streaming offer. AT&T Now's days may be numbered, either disappearing as a service, or reconstituted into one of AT&T's other streaming efforts.
"We now have new streaming platforms that will be the place where most content aggregates and gets sent out to a customer, we want HBO Max to be one of those platforms," said John Stankey, AT&T COO and WarnerMedia CEO, in a CNBC interview today. "Live will come into it over time, I believe that will be the direction we will head."