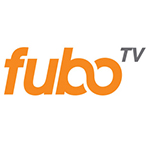 Virtual MVPD provider fuboTV has significantly beefed up its channel line-up by adding key programming from Turner. The addition will impact the streaming provider's base, premium and Latin programming lineups.
FuboTV positions its service as a sports-first live TV streaming service and now offers as many as 40 channels that carry sports in its base plan. The new multiyear Turner agreement includes TNT, TBS, CNN, the Cartoon Network, Adult Swim, truTV, TCM and HLN. The channels will be added without charge to the base package, which now offers more than 75 channels. It is priced at $39.99 after a week-long trial.
"With today's launches, fuboTV is hands down the best choice for fans to stream the live sports, entertainment and news programming they demand," Ben Grad, fuboTV head of content strategy and acquisition, said in a press release. "Adding Turner Sports' world-class programming builds upon our heritage in soccer while expanding our strong sports offering with more MLB, NBA, PGA and college sports.  Plus, the addition of Turner's iconic news, entertainment and kids' brands will continue to drive engagement with viewers, while reinforcing our commitment to offering a premium, high-quality cable replacement."
fuboTV Programming
The company also has added Boomerang and CNN International to fubo Extra, its 90-plus tier that is priced at $44.99 for the first month. It includes the complete fubo lineup and more than 12 premium channels. Finally, fuboTV said that it has added CNN en Español to fubo Latino.
Last month, fuboTV said that it was the first vMVPD to launch 4K HDR (High Dynamic Range) support. The beta began with matches from the Russia 2018 Olympics on Fox and FS1 on Chromecast and Fire TV devices that support the format. The company was set in subsequent weeks to launch 4K HDR on Roku and Apple devices. Accessing content in the format depends on having a 4K HDR-enabled television, HDMI 2.0/HDCP 2.2 compatible cable and having a streaming device that supports the format.