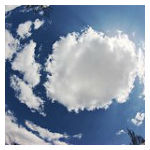 The young, emerging market for personal cloud storage is a fiercely competitive one, with niche providers, data center specialists, Internet e-tail industry heavyweights, content distributors and telecompetitors all vying to store consumers' data in the cloud. According to Strategy Analytics' "Cloud Media Services" survey, Apple is the leader in the market, followed by Dropbox, Amazon and Google.
Over half of the U.S. online population has never used a cloud storage service. That spells opportunity for service providers. Use of cloud storage services to date "is heavily skewed towards younger people, in particular 20-24 year olds, with storing music predominant, according to Strategy Analytics.
"Although cloud storage is fast becoming a key pillar of digital platform strategies for the world's leading device manufacturers and digital content distributors, there's still a lot of work to do in educating consumers – particularly those over 45," Strategy Analytics' director of digital media Ed Barton elaborated.
"With over half of consumers yet to use any consumer cloud based service, 2013 predictions for the 'year of the cloud' seem unrealistic. However given the market influence of the leading players pushing the concept, in particular Apple, Amazon, Google and Ultraviolet, I won't be surprised to see mainstream adoption and usage spike within the next two to three years in the key US market."
Examining who has the early lead in the cloud storage market, the Boston-based market research firm surveyed nearly 2,300 Americans: 27% have used Apple's iCloud; 17% have used Dropbox; 15% Amazon Cloud Drive; and 10% Google Drive. Apple's iCloud is the only one of the big four services with more female than male users. Google Drive is the most heavily skewed toward males.
Though accounting for some 30% of the nascent market, public recognition of cloud storage services outside those offered by the "Big Four" is uniformly low. Moreover, Strategy Analytics found that 55% of Americans have never used a cloud storage service. Among those who have, one-third had done so in the prior week, however.
"There needs to be considerable investment in evangelizing these services to a potentially willing yet largely oblivious audience," Barton commented. "Given the size of the bet Hollywood is making with Ultraviolet, this will be essential to their success given a crowded market and widespread apathy. However, more fundamental questions remain – is the use of more than one cloud service going to be too much for consumers to handle and will consolidation in such a fragmented market become inevitable?"
Storing music on the cloud is predominant: around 90% of Apple, Amazon and Google's cloud users store music on these services, Strategy Analytics found. Though it has no associated content ecosystem via which it sells digital music or other content, some 45% of Dropbox users also use it to store music files.
Dropbox recently acquired Audiogalaxy, Strategy Analytics notes, an acquisition "that will add a much needed native music player to the platform in coming months."
Commenting further, Barton said, "Music is currently the key battleground in the war for cloud domination. Google is tempting users by giving away free storage for 20,000 songs which can be streamed to any Android device, a feature both Amazon and Apple charge annual subscriptions for.
"However, the growth of video streaming and the desire to access content via a growing range of devices will see services such as the Hollywood-backed digital movie initiative Ultraviolet – currently used by 4% of Americans – increase market share."
"The cloud's role in the race to win over consumers' digital media libraries has evolved from a value added service for digital content purchases to a feature-rich and, increasingly, device agnostic digital locker for music and movies," he continued. "Dropbox being used by 1 in 6 Americans shows that an integrated content storefront isn't essential to build a large user base; however,we expect competition to intensify sharply over the coming years."