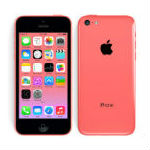 Global smartphone shipments surged 33 percent higher year-over-year in 1Q 2014, totaling 285 million units, according to a new market research report from Strategy Analytics. Demand for smartphones in Asia more than offset "sluggish volumes" in North America as carriers altered the handset subsidy mix, researchers said.
Smartphone Original Equipment Manufacturer (OEM) leaders Samsung and Apple both lost a bit of ground in the fight for smartphone manufacturing market share in 1Q, according to Strategy Analytics' "Global Smartphone Shipments Reach 285 Million Units in Q1 2014."
"Samsung shipped 89 million smartphones worldwide and captured 31 percent market share in Q1 2014, dipping slightly from 32 percent a year earlier. This was Samsung's first annual market share loss in the smartphone category since Q4 2009," Executive Director Neil Mawston was quoted in a company news release.
"Samsung continues to face tough competition from Apple at the higher-end of the smartphone market and from Chinese brands like Huawei at the lower-end. Apple grew a below-average 17 percent annually and shipped 43.7 million iPhones worldwide for 15 percent market share in Q1 2014, falling from the 17 percent level recorded during Q1 2013. Apple remains strong in the premium smartphone segment, but a lack of presence in the entry-level category continues to cost it lost volumes in fast-growing emerging markets such as Latin America."
Samsung and Apple's combined market share slipped below 50 percent to 47 percent in 1Q, as second-tier OEMs gained ground, added Senior Analyst Linda Sui. "There is more competition than ever coming from the second-tier smartphone brands. Huawei remained steady with 5 percent global smartphone market share in Q1 2014, while Lenovo has increased its global presence from 4 percent to 5 percent share during the past year.
"Huawei is expanding swiftly in Europe, while Lenovo continues to grow aggressively outside China into new regions such as Russia. If the recent Lenovo takeover of Motorola gets approved by various governments in the coming months, this will eventually create an even larger competitive force that Samsung and Apple must contend with in the second half of this year."