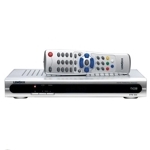 Time is running out on the voluntary agreement (VA) between pay TV operators, set-top box (STB) makers and energy advocates that has resulted in significant energy and cost reductions. Hopes are high, however, that the 15 organizations can strike a new STB energy efficiency deal, according to a press release from the Consumer Technology Association and NCTA – The Internet & Television Association the National Cable Telecommunication Association.
Last year, consumers saved about $941 million in energy costs, which brought the four-year total to almost $2.1 billion, according to a new report from independent auditor D+R International. The auditors report the VA has avoided 11.8 million metric tons of carbon dioxide emissions. That is the equivalent of taking 2.5 million cars off the road for a year.
The hope is that an extension will accelerate energy efficiency gains. "When the Department of Energy endorsed the VA in 2013, it estimated that consumers would save $1 billion per year once the Agreement's even more rigorous second tier of energy standards became effective in 2017," said Jennifer Thorne Amann, Buildings Program Director for the American Council for an Energy-Efficient Economy (ACEEE) in a press release. "Savings in 2016 nearly reached that level, and we look forward to even greater savings under the new requirements."
The VA led to a doubling of energy savings in 2014 compared to 2013, the inaugural baseline year. Savings nearly doubled again in 2015 and increased by an additional 47 percent last year. Attractive new STB features are driving quick turnover in set-top boxes.
Since energy efficiency continually improves, this turnover lends to savings. D+R estimates that three-quarters of all DVRs in the field were purchased during the life of the VA and that new units now use an average of 40 percent less energy than those predating the VA. Currently, 98.6 percent of new STBs comply with ENERGY STAR Version 3.0.
Additional milestones outlined in the report include:
98.6 percent of New Set-Top Boxes Meet ENERGY STAR Efficiency Standards. Under the Voluntary Agreement, the service provider signatories agreed that 90 percent of the set-top boxes they purchased after December 31, 2013, would meet the energy efficiency standards of ENERGY STAR Version 3.0. In 2016, virtually every set-top box they purchased (98.6 percent) met these standards.
Higher Standards Kick in. Even more energy efficient standards became effective January 1, 2017. The signatories have committed that 90% of their 2017 purchases will meet these standards, which will deliver even more annual savings than the $1 billion originally predicted when the Voluntary Agreement was endorsed by the Department of Energy.
Whole-Home Systems and Cloud DVRs. Prior to the Voluntary Agreement, consumers that wanted to use recording functionality throughout their home typically needed a DVR with a energy-consuming spinning hard drive for each television. Millions of consumers today now use "whole home" offerings that require only one DVR, and new "cloud DVR" offerings are emerging that eliminate the need for a DVR hard drive in the home altogether.
Automatic Power Down. The Voluntary Agreement requires that at least 90 percent of new satellite set-top boxes include Automatic Power Down (APD) – a functionality that puts set-top boxes into an energy-saving sleep mode or turns them off after a period of inactivity. In 2016, every new satellite set-top box (100 percent) met this requirement, and cable signatories are also implementing APD.
The VA will expire at the end of this year. The 15 organizations involved submitted a letter to the California Energy Commission on June 16 indicating that they are talking and are optimistic that the VA can be extended.