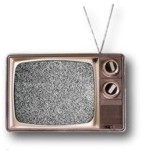 New York City-based startup company ASA Networks sees great potential for TV white spaces technology. The wireless Internet service provider is currently trialing the technology in Gallatin, a rural area in upstate New York, and plans to expand service to other communities in the future.
"We have it working and it works for non-line of sight," said Joe Plotkin, director of marketing for ASA Networks, in an interview.
When Plotkin and colleagues made a presentation about TV white spaces equipment at an upstate event prior to making their white spaces plans "we were swamped by town supervisors and county executives saying 'help us,'" said Plotkin.
In communities like Gallatin the only way of accessing the Internet until now has been via spotty DSL and cellular service, Plotkin said.
Plotkin declined to provide details about the trial such as date rates or distances supported. But he hinted that the company might be doing some innovative things with the technology.
Even though white spaces communication goes through obstacles such as foliage and weather, "it doesn't necessarily go over  a hill contouring to the other side – there are still radio shadows and you have gaps so you can't reach everybody unless you come in with some innovative solutions," Plotkin said. ASA, which is using TV white spaces equipment from Carlson, is working on an innovative solution, Plotkin said. But he declined to provide details.
TV white spaces equipment works in vacant TV broadcast spectrum. And in places like Gallatin there is quite a lot of vacant spectrum, Plotkin said. Nevertheless he added that "I'd like to make a case for more unlicensed spectrum. With the success of WiFi and economic growth, you would think you wouldn't need to make a case. But the large carriers are intent on buying up all the spectrum. Innovators like us need that spectrum to do creative solutions."
Plotkin was apparently talking about the upcoming voluntary TV broadcast spectrum auction which will enable broadcasters to relinquish spectrum in exchange for sharing in the auction proceeds. The band plan for that spectrum band has not yet been determined – and a key issue is how much of the spectrum will be available for unlicensed use.
Some wireless Internet service providers are using TV white spaces equipment only for installations that lack line of sight, using non-LOS wireless broadband for non-LOS locations. Asked about that, Plotkin said, "We're trying to figure out the best mix. . . If there is line of sight and you can do more bandwidth using some other frequency, great."
ASA expects to launch commercial service this year and, Plotkin said, "Our investors would like us to be aggressive and expand."