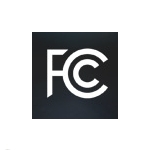 Organizations as diverse as the American Cable Association and the National Association of Regulatory Utility Commissioners have offered their take on proposed Universal Service and inter-carrier compensation reforms outlined by FCC Chairman Julius Genachowski late last week, revealing a mixed bag of reactions.
Not surprisingly organizations that played the biggest role in shaping reform plans had the most positive things to say about those plans. In separate statements, for example, Verizon Senior Vice President of Federal Regulatory Affairs Kathleen Grillo and US Telecom Association President and CEO Walter B. McCormick Jr., respectively "congratulated" and "applauded" Genachowski. Verizon was one of the six large carriers behind the ABC Plan from which the FCC apparently plans to draw heavily, and the USTA also was involved in creating the ABC Plan.
Neither Grillo nor McCormick endorsed Genachowski completely, however. Grillo made a point of saying reforms will connect millions of rural Americans to broadband and meet the needs of consumers "if done right," while McCormick noted that he has "some concerns" about what Genachowski outlined.
The reform plans that Genachowski outlined also draw heavily on recommendations made by rural telco associations, including OPASTCO, the NTCA and the Western Telecommunications Alliance. But in a joint press release, representatives of those organizations used more of a questioning tone than a congratulatory one.
NTCA CEO Shirley Bloomfield said, "We will continue to press for common-sense reforms that recognize the unique challenges faced by small carriers and the consumers they serve." OPASTCO President John Rose said reforms must ensure not only "overarching, widely agreed upon principles" but also recognize "the crucial role existing rural broadband networks play." And WTA Executive Director Kelly Worthington held off on noting whether "rural networks will be strengthened by reforms" until after seeing "the details of the Chairman's proposal."
State members of the federal/state joint board on Universal Service offered the third of three reform plans that the FCC took most seriously. Accordingly, it's not surprising that a reaction statement from NARUC "applauded" the FCC's reform effort, in particular singling out proposals to stop traffic pumping and eliminate inefficient fund disbursements. The NARUC statement also was a bit guarded, however, noting that "some elements of the speech raise a host of unanswered question" as well as "the specter of long-term and serious unintended consequences for consumers."
Two stakeholder groups that were probably most disappointed by the reform plans that Genachowski outlined are rural cable companies who apparently would have little opportunity to garner USF funding, and VoIP providers who apparently would have to pay per-minute access charges.
Not surprisingly, American Cable Association President and CEO Matthew M. Polka offered one of the most negative reaction statements to Genachowski's speech. "The Chairman's plan locks in a sole-source contract worth billions of dollars for years to a handful of incumbent large telecom companies," said Polka in the statement.
VoIP providers Skype and Vonage made their thoughts known through a statement that came from "supporters of the Tech/Users Framework for inter-carrier compensation and Universal Service reform." This group was a bit less strident than the ACA, initially "commending" Genachowski and other FCC commissioners and staff for their hard work. The group also noted, however, that it is concerned that the FCC may subject "burgeoning IP services to old-fashioned phone service regulations such as access charges."
One group that is still somewhat in the dark about how proposed reforms will impact them is cellular operators. The joint reform solution proposed by the six large carriers and rural telco associations recommended $300 million for a mobility fund, an amount that cellular operators said was too low. But Genachowski's speech did not reference a specific dollar amount for mobility–and cellular operators seem to be grasping at that straw of hope.
"Adopting a sufficiently-sized Mobility Fund will be necessary to advance the Commission's goals for wireless service" said CTIA CEO Steve Largent in a statement.
Rural Cellular Association President and CEO Steven K. Berry used a more skeptical tone in his statement. "The speech only begs the question of how much and to what extent" the proposed plan "supports wireless," Berry said.