North Dakota-based SRT Communications said today that it will exit the rural wireless business and is encouraging customers to transition to the Verizon network. An SRT spokesperson told Telecompetitor that Verizon is buying SRT's spectrum and has agreed to improve its coverage in the area as part of the deal. The news is the latest example of escalating rural wireless challenges in a market increasingly dominated by the four major nationwide carriers.
Rural Wireless Challenges
SRT, North Dakota's largest telecom cooperative, originally entered the wireless market about 20 years ago "when the national carriers, even if they were here, were pretty sparse," the SRT spokesperson said. Today SRT has competition from both AT&T and Verizon.
The sale to Verizon will allow SRT customers "to have better service through Verizon and allow us to focus more on our fiber optic" business, the spokesperson said. SRT is the incumbent landline carrier in Minot, N.D. and surrounding areas and after deploying fiber-to-the-home "well into rural areas," is now concentrating on upgrading service in Minot, where the company currently offers DSL, the spokesperson said.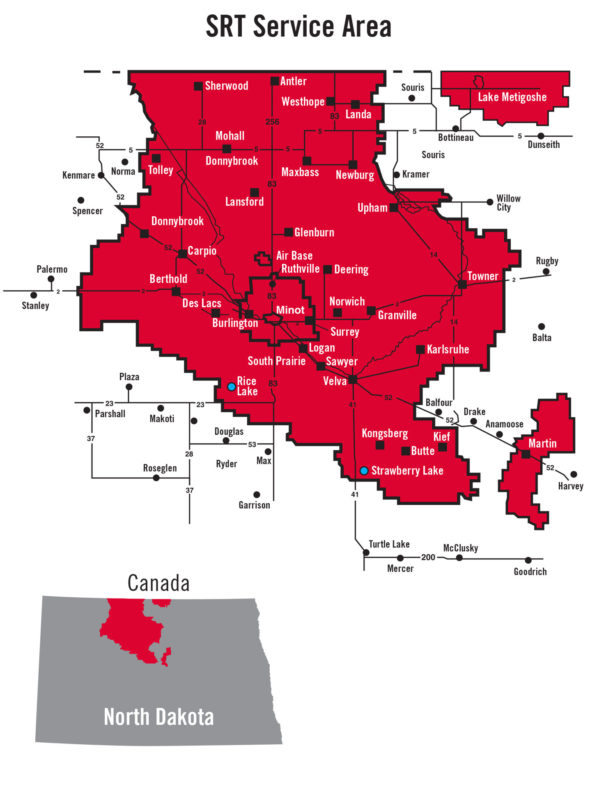 In the time since SRT originally entered the wireless market, the industry has gone through major consolidation. What began as numerous local and regional carriers have now been consolidated into four carriers that offer service in all major metro areas nationwide, making it increasingly difficult for small local carriers to compete.
In a 2016 survey conducted by NTCA – The Rural Broadband Association, "competing with national carriers," cited by 76% of respondents, was the number one concern of rural wireless carriers.  And a 2016 study conducted by the Telergee alliance of accounting firms specializing in rural telecom found that carriers' wireless revenues decreased an average of 11.9% and wireless customers decreased 12.7% in one year.
According to a SRT press release, transitioning wireless customers to Verizon will allow them to have 4G LTE coverage, access to the latest phones, and access to Verizon's nationwide network. Verizon will be offering "incentives on top of their regular deals" to encourage SRT customers to sign up, the SRT spokesperson said.