Sp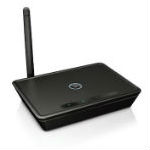 rint is introducing their wireline phone replacement service, Sprint Phone Connect, as a wholesale product, inviting MVNOs to market it as a home phone replacement service. Sprint Phone Connect uses Sprint's 3G wireless network to offer home phone replacement service through an adapter that customers connect their home phone sets to for service. Local and long distance calls to and from the home are then routed over Sprint's wireless network, bypassing the local telco.
Sprint's not alone in this approach. Verizon Wireless and AT&T market similar products, as does regional wireless carrier C Spire. Plans differ among carriers, but the service is generally priced at $20/month (not including taxes or fees) and offers unlimited calling and traditional home phone features including caller ID, call waiting, voicemail, etc. Some carriers allow customers to add the service to an existing wireless plan for less per month, and have the minutes used count against their wireless plan. E911 service is accomplished through GPS technology, in much the same way some wireless handsets function today.
With this wholesale move, Sprint is now offering the product to other carriers. "More and more, landline customers are cutting the cord and Sprint Phone Connect gives Sprint's MVNOs a prime opportunity to retain those customers," said Ben Vos, vice president, Wholesale Operations – Sprint in a press release "MVNOs who offer the Sprint Phone Connect product will be able to create greater stickiness with their customers while also opening up new opportunities for incremental gross adds and revenue."
Sprint has several MVNO relationships (some of which they own outright) including Virgin Mobile, Boost, Kajeet, Straight Talk, Republic Wireless, and a host of smaller ones. Presumably, all of these carriers can now market home phone replacement service to their existing and potential customers.