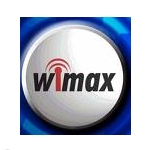 The launch of the first handset for WiMAX has been long rumored and now confirmed by the Wall Street Journal. Sprint will launch the HTC Supersonic at CTIA next week. Although actual details of the Supersonic are 'far and few between,' it's believed to be an Android powered handset.
Assuming for a second that the Supersonic is not a 'dud,' Sprint and their partners could make some real headway with 4G, and may even build some tangible competitive advantage. I contend that WiMAX can't really reach its full potential until compatible (and popular) handsets arrive. Without handsets, WiMAX operators like Clearwire are basically forcing subscribers to have two wireless subscriptions from two different companies – one for their traditional cellular phone, and another for 4G wireless data. That's a difficult sell.
With handsets, those same companies can sell both services, allowing customers to have one wireless company relationship. I think that will bode well for cable operators like Comcast and Time Warner Cable, who will now be able (presuming these handsets become available for them as well) to market a complete wireless solution – not just broadband access for laptops and netbooks. As a result, WiMAX offerings look more like traditional wireless offerings, only faster and better.
It's too early to tell if the Supersonic will fulfill these expectations. It's certainly going to take more than just one handset, but they have to start somewhere.