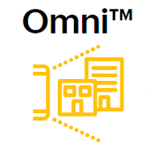 Sprint today launched its cloud-based commercial phone service, named Omni. The service is designed to bring premium enterprise-quality landline phone technologies to small and medium-size businesses.
Using VoIP technology from Ooma, Omni enables businesses to capture missed phone calls and manage voice communications via the cloud.
Features include:
A virtual receptionist for custom call answering and routing
Multi-device ring
Custom recorded messages
Virtual extensions
Remote access to calls and voicemails
A web portal to simplify user management, settings and call preferences.
Sprint offers Omni as a stand-alone service or part of a converged solution with one or more of Sprint's other business products, such as Sprint's global wireless service, Sprint MultiLine, Sprint Smart Messaging and Sprint Secure Wi-Fi.
Omni is compatible with existing analog phones and select IP phones, which Sprint said is a feature unique to Omni and often not offered by competitors.
No contract is required – service is provided on a month-to-month basis for a base price of $19.95 per extension.
"Small and mid-size businesses are no longer stuck with outdated, landline phone technology. Omni gives these companies affordable access to modern, feature-rich, cloud-based phone services which used to only be accessible by big-businesses and corporations," said Sasha Gorman, who leads product development for Sprint Business, in a prepared statement. "Omni puts the power in the hands of the SMBs and gives them the ability to scale and implement customized communication solutions to enable their businesses to thrive and grow."
Also in a prepared statement, Chris Burgy, vice president of corporate development at Ooma, said: "We are honored to partner with Sprint to help democratize access to cloud-based VoIP for small and medium-sized businesses. Ooma looks forward to working closely with Sprint on driving the success of Omni and together developing new solutions that capitalize on the advantages of Sprint's mobile network."