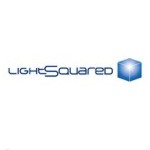 In a surprise move, LightSquared today said it had reached an agreement with Sprint to "jointly develop, deploy and operate LightSquared's 4G LTE network," Bloomberg reported today. The news came to light in a letter from LightSquared investor Philip Falcone to Harbinger Capital Partners investors, which was obtained by Bloomberg. Harbinger Capital Partners is the key investor in LightSquared, which plans to build a combination 4G LTE and broadband satellite network that would operate on a wholesale basis nationwide.
What is surprising is not that Sprint has entered into the network construction and operation agreement with LightSquared but that it is doing so at this time. The agreement should have strong appeal to cash-strapped Sprint. But the deal comes at a time when concerns have arisen that the LightSquared network could interfere with global positioning systems.
LightSquared's spectrum, originally intended only for satellite use, is adjacent to spectrum bands used by GPS systems. The Wall Street Journal recently reported that local public safety officials experienced GPS outages during initial testing of the LightSquared network. GPS interference issues also were reported by General Motor's OnStar unit and by John Deere, the New York Times reported.
The Federal Communications Commission is investigating the issue and has promised to issue a report about its findings on July 1.
In the meantime, LightSquared Executive Vice President of Regulatory Affairs and Public Policy Jeffrey Carlisle told the New York Times that there is less GPS interference from LightSquared frequencies that are furthest away from the GPS band. "We believe that this points the way to mitigation solutions that will work for the GPS manufacturers and for us to move forward with our network," said Carlisle. LightSquared also has said it can use filters on its own equipment to solve some of the interference problems.
Considering the uncertainty surrounding LightSquared, it is likely that Sprint's agreement with the company includes some sort of escape clause in the event that the network is not allowed to go forward. Perhaps the partnership with Sprint, which apparently has been percolating since early March or before, was made at this time as a means of raising the stakes in determining a resolution to the interference problems.
A wide range of telecom industry stakeholders are hoping to see the LightSquared network built—and 30 of them signed a letter to FCC Chairman Julius Genachowski last week urging the FCC to find a solution to the interference problem that will allow the network to move ahead. Among the signees are numerous names with which Telecompetitor readers may be familiar, including Cellular South, CENX, DragonWave, Rural Cellular Association, Vonage, Wipro and XO Communications.
"The combination of satellite and ground based services provides the only feasible way to offer meaningful, ubiquitous nationwide wireless communications, including to un-served and underserved rural communities across America," wrote the signees. Noting that wireless services have become "an invaluable engine for productivity and innovation in the U.S. economy," the letter said, "it is imperative, and in the vital interest of the country that the FCC create an environment where LightSquared and GPS can co-exist."
Several entities—including Best Buy, Leap Wireless, Cellular South, SI Wireless and Open Range Communications —have announced plans to use the LightSquared network and would need to seek alternate solutions in the event the FCC does not allow the network to be built.
LightSquared already has launched at least one satellite to support its offering —and satellite communications reportedly does not cause the same interference problems as the terrestrial-based service. But a satellite-only offering would have substantially less appeal than a combined satellite and terrestrial service.