The first Sprint 5G smartphone – the LG V50 ThinQ — will ship May 31 with a suggested retail price (SRP) of $1,152, the company said today. That's a bit less than the $1,299 to $1,399 SRP for Verizon's first 5G smartphone – the Samsung Galaxy S10, which begins shipping today. Both companies have announced introductory promotions that can reduce those costs by about half, however.
Sprint's introductory offer for the LG V50 is $24 a month, which the company said is half off the list price. Verizon's approach is to offer a $450 credit to customers who trade in an eligible smartphone and a $200 prepaid Mastercard for those who switch to Verizon, purchase a Galaxy S10 5G on a device payment plan and sign up for Verizon Unlimited.
Sprint previously said that its 5G network would launch initially in parts of four markets this month, with an additional five markets to follow by the end of next month. Today's press release notes that Sprint will begin launching 5G in "the coming weeks" and claims that the company will have "the largest initial 5G coverage footprint in the U.S. across all nine market areas." That's a direct challenge to AT&T and Verizon, both of whom already have launched mobile 5G service in parts of several markets.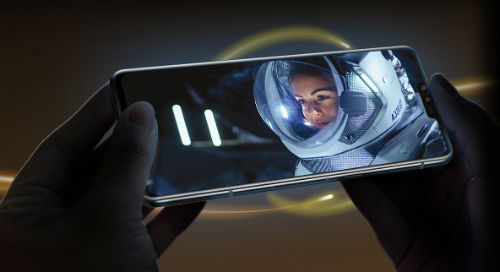 In addition to the LG smartphone, Sprint said a 5G hub from HTC also will be available for use on its network beginning May 31. The suggested retail price is $600, but here, too, customers can reduce that cost by 50% with an introductory offering of $12.50 per month. The HTC 5G Hub enables Wi-Fi devices to connect to 5G.
AT&T has launched a similar product – the NETGEAR Nighthawk 5G Mobile Hotspot – for $499.
Verizon said today that it has an exclusive on the 5G version of the Samsung Galaxy S10 for a "limited time."
Of course, device cost represents only a portion of a customer's total cost of using 5G service.
According to Sprint, the company's Unlimited Premium plan is the "plan of choice" for Sprint 5G smartphones, offering unlimited data, talk and text nationwide, Hulu, Amazon Prime, Tidal HiFi and support for a 100 GB LTE mobile hotspot. That offering costs $80 per month.
Verizon calls its 5G service 5G UItra Wideband. The company notes in its press release today that 5G Ultra Wideband is available only on Above and Beyond Unlimited plans with the Galaxy S10 5G. Eventually, the company expects to charge an extra $10 monthly for a 5G access fee, but that fee is waived temporarily.
This is 5G on the brand new Samsung Galaxy S10 5G in front of my hotel. It's crazy the difference a month makes. #FirstToRealTime pic.twitter.com/Syxc7HGrqn

— George L. Koroneos (@GLKCreative) May 16, 2019
According to the Verizon website, the Beyond Unlimited plan costs between $50 and $85 a month, depending how many total lines a customer has. The Above Unlimited plan costs between $60 and $95 monthly.
Pricing for AT&T's current hotspot hub-based 5G service depends on the amount of data used. At the time of launch, AT&T highlighted a price of $70 per month for 15GB of 5G data. AT&T expects to add 5G smartphones to its lineup soon.
Each of the nation's first 5G smartphones – the LG device from Sprint and the Samsung product from Verizon – have some uncommon features.
Sprint offered Android developers a sneak peek at the LG 5G smartphone recently, touting the product's hands-free control and large OLED screen that doubles as a speaker. Meanwhile, Verizon calls attention to the 5G Samsung S10's AMOLED display and advanced camera system.