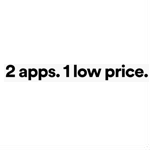 A new Spotify Hulu deal announced today will target college students with a bundled offer of music and video streaming. Spotify Premium for Students, now with Hulu will combine versions of Spotify and Hulu for a disruptive price of $4.99 per month.
The deal includes a bundled offer of Spotify's Premium music streaming service and Hulu's entry level video streaming service (which includes commercials). In today's announcement, both companies signal this is one of additional bundled offers to come from the two streaming partners, targeting broader audiences.
"In bringing Spotify and Hulu together, we're now able to offer students – both the millions already on Spotify Premium, and those who are new to Spotify – access to the world's best music, TV and movie content in the simplest possible way," said Alex Norstrom, Chief Premium Business Officer at Spotify in a press release.  "We're very excited to be partnering with Hulu – a like-minded company which is as focused as we are on delivering the very best in high quality streaming content."
Spotify Hulu Deal
The current offer is highly targeted, only eligible to undergraduate college students enrolled in a U.S. Title IV accredited college or university. In addition to new subscribers for this category, current premium Spotify subscribers who also fit this category can convert to the new bundle.
On the surface, it seems to be a smart marketing move. This market segment has already proven they value streaming music and video offers, and offering both at a bundled price of $4.99 seems to be a disruptive pricing strategy. Hulu's streaming plan starts at $7.99 alone. Spotify Premium is even higher, priced at $9.99 per month. Combine the two with this offer, and subscribers are saving close to $13 per month.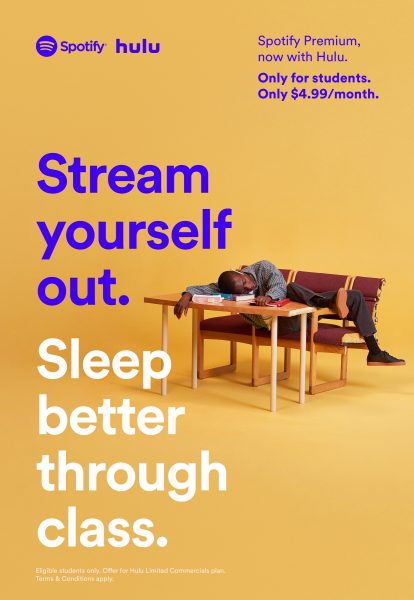 If they're successful in attracting a large Generation Z audience, they're building relationships with young consumers that could extend for a long period of time. I'm sure Apple, with Apple Music, and Netflix will pay close attention.
There are some conditions. Subscribers to the new plan must pay for it through Spotify, so if you currently subscribe to Hulu from a third party, like a pay-TV partner, you won't qualify (although you can cancel that subscription and sign up under this new plan). Also, this is for a single user, and subscriptions can't be shared amongst other parties, which is a common practice with OTT subscriptions.
In their terms and conditions, Spotify states they "[m]ay from time to time make additional third party services (each an "Additional Service") available to eligible subscribers to the Hulu Student Bundle on a rolling monthly basis." This would seem to be required. How else will they make money on $4.99 per month?