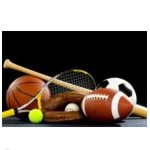 Video service providers who aren't big (or rich) enough to launch their own regional sports networks are well aware of the situation revealed by The Oregonian and the availability of the NBA's Portland Trailblazers telecasts. Access to sports programming is expensive – too expensive some argue and it increasingly provides competitive advantage to those who control it.
Regional sports networks (RSNs) and access to them have long been a contentious issue. Many of them are owned by cable companies like Comcast and Cablevision, who realized long ago that if they controlled access to popular sports within a given region, they built both a competitive advantage and a cash cow. Many competitors in these regions say the rules are unfair, and they're calling foul ball.
In Oregon's case, smaller video service providers (VSPs) like Canby Telcom and Clear Creek Telephone and TeleVision say they're getting squeezed on both sides – high carriage fees and competitive disadvantage. Comcast SportsNet Northwest owns the broadcast rights to most of the games for the local NBA franchise, and they intend to monetize those rights to the fullest extent possible, or use them to win new subscribers.
Both Canby and Clear Creek complain of rising rates, which are forced on all their subscribers – rates that are becoming too much to handle. The Oregonian reveals the current $26.28 per subscriber per year fee for Comcast SportsNet Northwest will rise to $32.16 annually by the end of 2012-2013 season.  "That's just too steep an increase for us, and it's not in line with inflation or normal escalation of prices in the industry," Canby Telcom CEO Keith Galitz tells the Oregonian. Canby says they will not renew carriage of the channel next year.
That move is not without risk, because there is a subset of all subscribers who will follow their prized sports programming wherever it takes them. In this case, Comcast. Competitive advantage achieved. "I can't even get a response. They've held back in an attempt to win customers," Mitchell Moore, CEO of Clear Creek tells the Oregonian in his attempt to negotiate with Comcast for carriage of the channel.
Of course this situation is not unique to Oregon, or to smaller VSPs like Canby and Clear Creek. Both AT&T and Verizon have complained about access to cable controlled sports programming.  DBS providers have long argued about the unfair advantage it gives their cable competitors. Many an FCC complaint has centered on access to regional sports networks.
To be fair to the RSNs and the cable companies that own them, they are maximizing their opportunity in a free market system, no matter how fair (or unfair) it is to their competitors. I assume Verizon, AT&T, and DirecTV would do the exact same thing if they were in the right position. The rules as they exist, allow RSNs to behave in the way they do. Perhaps those rules are worth looking at.
To begin with, the current system is flawed when it allows RSNs and other sports programmers, including ESPN, to force their way onto basic tiers and collect fees from all subscribers, regardless of whether they have any interest in sports. What other business could basically force consumers to pay for something that they have no interest in consuming? ESPN has even been successful at migrating the practice over to broadband for ESPN 3 (formerly ESPN 360). If ever there was an argument for a la carte, it's with sports programming.
This current system has allowed sports leagues and the networks that cover them to extract excessive revenue, leading to a player salary structure which is out of control. How else could the Miami Heat, this summer, commit close to a quarter of a billion dollars in total salary over the next four or so years to just three players (Wade, Bosh, and James)? You better believe that subscriber fees paid to FS Florida (owned by Fox), the RSN that carries Miami Heat games helped make those deals reality.