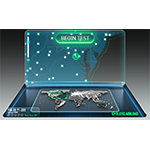 The average U.S. broadband speed for both fixed and mobile networks improved significantly during the first six months of 2016, with the fastest ISPs seeing measurable performance boosts, according to Ookla's latest annual Speedtest Market Report. Average national fixed broadband speed rose 40 percent and mobile Internet speed 30 percent, Ookla highlights.
Expansion of fiber networks, competition to improve speeds among incumbents and more recent market entrants, such as Google Fiber, and industry consolidation contributed to average national fixed broadband download speed breaching the 50 Mbps mark for the first time.
Mobile Internet performance improved more than 30 percent YoY through June, with an average download speed of 19.27 Mbps. Top tier mobile carriers Verizon Wireless, AT&T, T-Mobile and Sprint are locked in a tight, heated competition to boost mobile network speeds while lowering subscription costs to attract new customers, Ookla notes.
Fastest ISPs
Average U.S. broadband speed for fixed networks came in at 54.97 Mbps, a 42 percent YoY improvement, while upload speed improve 51 percent to reach 18.88 Mbps. Overall, top 10 percent download performance rose from 99.03 Mbps to 117.91 Mbps in 1H'16.
Comcast Xfinity topped the ranks of the fastest ISPs with a 125.53 Mbps download performance. Cox ranked second at 117.85 Mbps and Charter Spectrum third at 113.77. Verizon Fios was far ahead of the competition in terms of upload speeds at 93.64 Mbps. Cox (22.61 Mbps) and Charter Spectrum (21.19) ranked second and third, respectively.
Improvement was less notable when it came to mobile Internet performance, a sign that mobile ISPs continue to be challenged to keep pace with rapidly rising mobile Internet usage, according to Ookla.
Average mobile Internet download speed improved 33 percent to 19.61 Mbps and upload speed 28 percent to 7.94 Mbps in 1H'16. Rates of improvement in mobile download speed rose just five percent YoY through the first six months of 2016, while that for upload speed dropped one percent.
Among wireless carriers, Verizon Wireless had the fastest mobile network download speed in 1H'16 at 21.11 Mbps. T-Mobile ran a close second at 21.02 Mbps and AT&T third at 18.91 Mbps.
T-Mobile had the fastest wireless network upload speed at 11.59 Mbps. Verizon Wireless ranked second at 8.22 Mbps and AT&T third at 6.77 Mbps.
U.S. Broadband Trends
Historic gains notwithstanding, U.S. broadband performance continues to lag that in other countries, ranking 20th in fixed broadband and 42nd in mobile Internet performance globally, according to Ookla. Furthermore, Internet users in many of the parts of the country have just one choice when it comes to residential high-speed Internet service, Ookla points out.
In addition, the merger of Charter Communications, Time Warner Cable and Bright House Networks highlights the risks associated with ongoing industry consolidation. The resulting combined Charter, which will control about 30 percent of the U.S. consumer fixed broadband market, raises the risk that U.S. ISPs won't have sufficient incentives to improve network performance and offer lower cost services, Ookla suggests.
The growing number of municipal and locally owned fiber networks along with the drive to roll out gigabit Internet networks and services may serve to offset this risk, however, Ookla notes.
In addition, Ookla highlights the potential for further improvement in coming years as ISPs continue to invest in and deploy the latest fiber network and 4G LTE technology and continue to pave the way towards next-generation 5G wireless networks.
Verizon Wireless's LTE coverage stood at 98 percent as of July, while that for T-Mobile, AT&T and Sprint came in at 95, 93 and 93 percent, respectively.