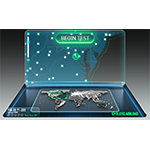 After all four of the nation's largest wireless carriers introduced unlimited plans early last year, the industry saw major shifts in average 4G speeds. Both AT&T and Verizon saw their average speeds drop for six straight months, according to OpenSignal, which collects data from consumer speed tests. But in recent months, those carriers have begun to reverse the unlimited plan impact on wireless speeds, OpenSignal says.
Nevertheless, T-Mobile continues to have the highest 4G speed after emerging as the 4G speed leader not long after unlimited plans were introduced – apparently because the carrier had a greater amount of spare network capacity than its competitors did. Before the unlimited trend swept the industry, Verizon was the 4G speed leader — and despite recent speed improvements, that carrier now would have considerable ground to make up to regain the top spot.
Unlimited Plan Impact on Wireless Speeds
OpenSignal offers an app that consumers use to measure broadband speeds on an ongoing basis. Considering that the app has over 20 million downloads, the company apparently has a large database on which to base its conclusions.
Each month the company calculates average 4G speeds by carrier for the previous three-month period.
According to that data, carriers' 4G speeds for February – before unlimited plans had their full impact — showed Verizon in the lead at 17.6 Mbps, followed by T-Mobile at 17.2 Mbps, AT&T at 14.2 Mbps and Sprint at 9.9 Mbps. Declines for AT&T and Verizon began the following month, with Verizon dropping to 17.3 Mbps and AT&T dropping to 14.1 Mbps. Both of those carriers saw speeds continue to decline virtually every month until September, when Verizon's speed was 14.6 Mbps and AT&T's was 12.3 Mbps.
The initial drop likely occurred because those carriers had not planned in advance to launch unlimited offerings, but instead felt compelled to make that move in response to competitive offerings.
T-Mobile, on the other hand, was the instigator of the unlimited plan trend, which gave the carrier the ability to make sure it had ample network capacity before launching the offering.
Sprint quickly followed T-Mobile in offering unlimited plans and as an OpenSignal blog post explains, "Sprint's speeds have been both up and down in the last year, but it ended November on a new high." That high was 11.8 Mbps, which leaves the company in fourth place, but not as far behind its competitors as it was at the beginning of the year.
T-Mobile's average speed for November was 18.8 Mbps, followed by Verizon at 15.9 Mbps and AT&T at 12.5 Mbps.
Since September, Verizon's average speeds have been increasing more quickly than AT&T's — a metric that is not surprising, considering that Verizon traditionally has emphasized network quality as a differentiation point. Recognizing what has happened with average 4G speeds, it also is not surprising that Verizon has been so aggressive about deploying 5G. As Verizon chief Lowell McAdam said recently, the company sees 5G as a means of leap-frogging competition on the network quality front.
Subsequently, AT&T indicated plans to beat Verizon's timeline on mobile 5G deployment — also not surprising, considering that AT&T has more ground to make up on the wireless speed front.