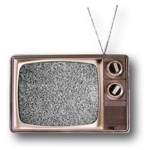 Spectrum Bridge, the company that pioneered the idea of using a dynamic database to manage TV white spaces spectrum, is doing its best to stay one step ahead of the competition now that FCC has approved several other companies – including Microsoft –  as white spaces database administrators.
Spectrum Bridge today announced a certification program aimed at helping manufacturers of TV white spaces equipment obtain FCC approval for their devices. FCC requirements for TV white spaces devices are "much more involved" than those for other types of radio devices because a TV white spaces device typically operates over a wide frequency range and must avoid interference with incumbent users of the spectrum such as TV broadcasters or users of certain wireless microphones, Spectrum Bridge said.
Support services provided as part of what Spectrum Bridge calls its "Partner Certification Program" include:
A compliance application programming interface that acts as a complete reference design to enable rapid development and compliance with FCC rules
Test methods and certification procedures
Spectrum Bridge will facilitate and oversee FCC testing of devices
A pre-certification audit aimed at ensuring compliance with FCC rules and identifying any potential problems so that they can be corrected in advance
Products designed to work in the TV white spaces band must be designed to communicate with a database operated by Spectrum Bridge or another approved white spaces database administrator. The purpose of the database is to keep track of what specific frequencies within the white spaces band are available in a specific geographic area. The new certification program is available only to manufacturers that plan to use the Spectrum Bridge database, although a Spectrum Bridge spokesperson said manufacturers could use other database administrators in addition to Spectrum Bridge.
Spectrum Bridge also hopes to make its offering stand out by including what is sometimes referred to as a "secret sauce." In today's announcement, the company said its technology looks at the interference from TV transmissions in order to provide preferred channel rankings – a capability that does not appear to be part of FCC requirements. By leveraging this capability, manufacturers can provide product differentiation, Spectrum Bridge said.
Apparently MELD Technologies and Carlson Wireless have tapped Spectrum Bridge to help with white spaces product approvals, as both companies provided testimonial quotes for today's announcement.  But a Carlson Wireless executive told Telecompetitor several months ago that the company's product ultimately would support several other database administrators as well as Spectrum Bridge.
Just yesterday, Carlson announced a high-gain omni-directional base station antenna for use in the TV white spaces band. According to the company, the product provides 6-dBi gain across the TV white spaces spectrum band.
The product works with white spaces radios from other manufacturers as well as those from Carlson, a spokesperson said – although the signal boost provided to other manufacturers' equipment is slightly reduced, a Carlson spokesperson wrote in an email to Telecompetitor.