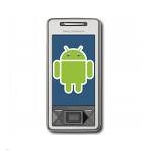 SouthernLINC Wireless has launched an innovative offering that extends the company's push-to-talk capability to iPhones and Android phones that operate on other carriers' networks.
"As long as you have a data connection, you're communicating over that carrier's data network," explained Quantique Cotton, senior project manager at SouthernLINC, in an interview. SouthernLINC, which is owned by several local utilities, has a rather unique business model that emphasizes high-reliability and push-to-talk. The company's push-to-talk offering is based on Motorola iDEN technology, as is the new offering, dubbed Mototalk.
"Stay in touch with team members down the hall or around the world," advises SouthernLINC in a video about Mototalk posted on the company's website.
SouthernLINC Push-to-Talk
To use the offering parties who want to talk with each other register through the SouthernLINC website. They are then assigned an iDEN identification number, enabling them to reach each other – as well as other registered users — using push-to-talk (PTT). Additionally they must download client software for their phone that interacts with a server based in the SouthernLINC network.
Customers pay $15 a month per line for the service whether they are on SouthernLINC's network or on another carrier's network. PTT usage counts toward the monthly data allotment that each end user gets from his or her wireless carrier. Customers can set up how they want to be alerted to an incoming push-to-talk session and can make themselves unavailable if, for example, they don't want to be interrupted during a meeting.
The customer at each end of a session is limited to a two-minute talk time each time they press a push-to-talk button. Only one person can talk at a time, as is typical with PTT.
Customers also have the option of setting up PTT groups by contacting SouthernLINC customer service. When a group is activated, anyone within the group can talk with any other people in the group.
A SouthernLINC spokeswoman said the Mototalk service was launched, in part, to meet the needs of end users who wanted a single device that could support high-speed mobile data connectivity as well as PTT. SouthernLINC's own service is supported by relatively low-bandwidth connectivity.