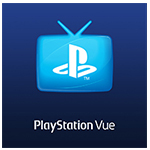 Announced today, a Sony OTT nationwide expansion will bring the company's PlayStation Vue OTT video service to over 203 markets across the country. The expansion includes three new announced channel line-ups, offering from 55 to 100+ TV channels, starting at $30 month. The move will challenge Sling TV, as well as a number of emerging OTT offers slated to enter service in 2016, including one from AT&T/DirecTV.
PlayStation Vue is already available in select markets across the U.S., offering a comparable bundle of video services to a traditional pay-TV offer. It includes a channel line-up of top cable programming and local broadcast channels, VOD service, and a cloud DVR.
Sony OTT Nationwide Expansion
Today's announcement expands the reach of that existing service nationwide, but with some distinct differences. Local broadcast channels are not included in this new expanded offer, and slimmer channel line-ups are also available. The pricing is considerably cheaper as well, starting at $30/month, compared to a starting point of $50 for their earlier limited launch offer.
While local broadcast channels are not included in the line-up, Sony says local broadcast content from ABC, FOX, and NBC will be available via VOD.
"This means you'll be able to access top network content, including primetime shows, from the three broadcast networks," says Eric Lempel, SVP, PlayStation Network in a blog post announcing the expansion. "Most on-demand content will be available within 24 hours after airing."
Lempel adds, "CBS live and on-demand programming will also be added to select cities at a later date."
He also says they will continue to work to bring the live feed of the local broadcast networks to the OTT platform for each market. That's a process that is complicated, time consuming, and expensive, thanks to the retransmission consent process.
PlayStation Vue will offer three channel line-ups:
Access Slim:  55+ channels, including live cable TV, movies, and sports channels for $29.99 per month.
Core Slim: 70+ channels, including all the channels from Access Slim with the addition of national and regional sports networks for $34.99 per month.
Elite Slim: 100+ channels, featuring all the channels from Core Slim with the addition of more top movie and entertainment channels for $44.99 per month.
These include popular channels like ESPN, AMC, CNN, and Discovery. Sony also sells subscriptions to premium channels, including Showtime. The end result is a package that looks very similar to a traditional pay-TV line-up, all delivered OTT via broadband.
In addition, Sony describes the other features included in the OTT platform as:
Cloud DVR — PlayStation Vue's unmatched cloud DVR allows users to record hundreds of shows at once and store thousands of hours of content.
Simultaneous Streaming — a single PlayStation Vue subscription allows users to simultaneously stream content across different devices.
Powerful Interface — this seamlessly blends live and on-demand content to put top programming front and center, with innovative search and discovery tools. You can also "catch up" on many popular programming within the past three days from a show's first live airing.
Supported platforms for this Sony OTT nationwide expansion include "…PS4, PS3, Amazon Fire TV, and Fire TV Stick, as well as iPad and iPhone through the PlayStation Vue mobile app."
Sony also says they support TV Everywhere through authentication of programmer's mobile apps and websites.
"In addition, users can also access programming from more than 60 network mobile apps or websites, simply by logging in with their PlayStation Network ID," says Lempel. "The mobile apps and websites are developed by network programmers and are a separate offering from PlayStation Vue, but can be used at no additional cost."
Competitive Implications
This Sony OTT nationwide expansion highlights a changing competitive dynamic for the pay-TV ecosystem. Not only does this offer create a potential alternative for a traditional pay-TV bundle, it also demonstrates a growing competitive market for true OTT video services.
PlayStation Vue is now in direct competition with Sling TV, priced higher than Sling's $20 entry price, but offering additional features, namely a cloud DVR. AT&T/DirecTV has also announced a coming offer that appears to be very much in-line with these two offers, creating what could be at least three less expensive, viable alternatives to a traditional pay-TV service to anyone with an adequate broadband connection. And that's just three that we know about.
Expect heightened visibility on these OTT offers, as this growing field of OTT competitors battle it out. More consumers will become aware of these offers as a result, putting more pressure on traditional pay-TV providers to respond.