Sponsored Content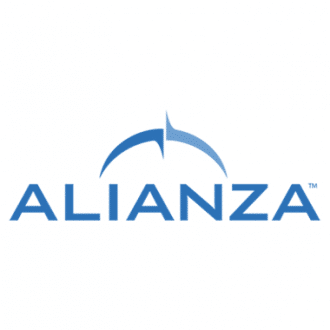 Alianza
Alianza delivers the only true cloud-native, carrier-grade communications platform built for service providers. Our proprietary full-stack cloud communications platform offers wholesale residential and business communications services. As a result of the platform's exceptional quality and always-on availability, our service providers can innovate quickly and address the evolving demands of their end user customers in a way that is easy to manage, easy to consume, and highly profitable.
The first challenge for most service providers is the fear of migration — that the services will not be the same, may upset customers, and not be able to recover revenue.
For service providers struggling with how to get started, work with an established cloud communications provider whose expertise you can rely on to deliver a fantastic migration experience.
By having a partner like Alianza — who has successfully migrated providers from virtually every switching platform on the planet — we know how to mitigate risk and move subscribers over safely. We have migrated hundreds of thousands of subscribers for our customers to our cloud communications platform, including bulk migrations as large as 10,000 subscribers in a single day.
We help service providers navigate the entire migration process and are with them shoulder-to-shoulder (virtually nowadays) to deliver that safe migration. We describe the transition to the cloud as the last migration a provider will ever have to make.
Discover How ISP Horizon Telcom Managed Their Softswitch Replacement
Within their internet local exchange carrier (ILEC), Horizon owned their switch infrastructure and utilized a VoIP partner for connectivity outside their footprint.
With several infrastructure components already in place, including a softswitch, Horizon needed to make several large-scale decisions, with time and cost being their top concerns. Horizon wanted to avoid a large upfront capital expenditure, which is typically required to expand footprint connectivity, and couldn't afford to wait several years for the development of a replacement solution.
Horizon's Softswitch Replacement Situation & Considerations
Craig Drinkhall, Director of Products and Sales Engineering of Horizon Connects, commented, "we could not afford to wait a year and a half building and bringing a new product to market, or spend millions of dollars building out a large switch infrastructure with interconnects to all the ILECs within our footprint." He considered his extensive experience implementing Metaswitch and BroadSoft switches at three different companies, which had "required significant upfront capital and time to implement a geo-redundent, carrier-grade system." The Metaswitch softswitch in place in Horizon's ILEC was used for trunking and was operational for 10 years. During that time, the ease of implementation and number of lines deployed was less successful than Horizon desired.
Horizon Results & Transformational Benefits of the Cloud
Despite initial hesitancy from Horizon's telecom veterans and concerns about customer resistance to transitioning away from Cisco hardphones (desk phones), internal testing proved Alianza's platform and team of experts was the clear choice.
Reduced OPEX
By migrating away from a legacy softswitch, Horizon removed several layers of OPEX, including engineers, administration, support personnel, and maintenance costs for the software.
Expedited Internal Rate of Return (IRR)
"By going with Alianza we hardly had any fixed cost structure to have to account for in calculating our internal rate of return." Which allowed Horizon to rapidly take the new solutions to market and achieve profitability.