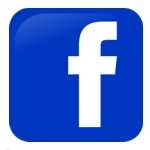 The amount of online time we spend on social networking and games continues to increase with consumers spending close to 1/3  of their total online time using the applications, according to a Nielsen research note posted yesterday. Email use from the PC is declining, but growing from the mobile phone.
Americans spent 22.7% of their time online on social networking sites and blogs, a whopping 43% more than the 15.8% that was the case a year ago. Online games accounted for 10.2%, up 10% from 9.3% in the corresponding period a year ago while email time dropped 28%, from 11.5% to 8.3%. Taken together, social networks, blogs, personal email and instant messaging accounted for 36% of online PC time, according to Nielsen.
June 2010 was also "a major milestone for US online video as the number of videos streamed passed the 10 billion mark," with the average American consumer who streams online video, spending 3 hours 15 minutes doing so during the month.
Online video's share of Americans' Internet time rose 12% compared year-to-year, rising to 3.9% from 3.5%.
"Despite the almost unlimited nature of what you can do on the web, 40 percent of U.S. online time is spent on just three activities – social networking, playing games and emailing leaving a whole lot of other sectors fighting for a declining share of the online pie," commented Nielsen analyst Dave Martin.
Mobile phone consumers also spent a much higher percentage of their online time on social network sites, which rose 28% to 10.5% of consumers' mobile online time. In contrast to PC usage, email's dominance continued, increasing to 41.6% from 37.4% year-to-year. Similarly, losing 19% of their percentage share of PC time, portals continue to be the second-highest mobile Internet activity with an 11.6% share, though that's a double-digit year-to-year decline as well.
Music and video/movies also exhibited strong growth among mobile phone users in June, both rising 20+ percent gains in share of mobile Web activity.
"Although we see similar characteristics amongst PC and mobile Internet use, the way their activity is allocated is still pretty contrasting," Martin added. "While convergence will continue, the unique characteristics of computers and mobiles, both in their features and when and where they are used mean that mobile Internet behavior mirroring its PC counterpart is still some way off."