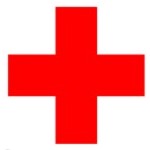 The Red Cross has published a study which examines the use of social media in emergencies.  Nearly 75% of survey respondents participate in at least one online community or social network, Facebook, with 58% of respondents, far and away the most popular.  YouTube, MySpace and Twitter followed in descending order with 31%, 24% and 15% or respondents saying they used them, respectively.  A significant percentage of those surveyed — 28% — said they didn't participate in any.
Eight-two percent of respondents said they participate in social media at least once a week.  Nearly half said they participate every day or nearly every day.  One in six have used such sites to get information about an emergency, and about half said they would sign up for emails, text alerts or applications to receive emergency information — location of food/water, evacuation routes, shelter locations, road closures and medical information being mentioned specifically.
As an alternative to using 911, 18% said they would use digital media, third in sequence behind cell phones (42%).  Thirty-nine percent said they would try to contact police first, 19% said the fire department while 16% said they would try to contact family, friends or neighbors third.  Three out of four would expect help to arrive within an hour.
More than half said they would send a text message to a response agency if someone they knew needed help.  More than 2/3 or respondents agreed that "response agencies should regularly monitor and respond to posting on their websites."  About half said they would post news and information of emergencies on social media sites.  Half also said they would use social media to let loved ones know they were safe.  Eighty-nine percent would use Facebook to do so, Twitter being the next most cited at 28%.
Also among the findings, those more likely to use social media include:
– Households with children (81%) as compared to 67% in households without children;
– College graduates (78%) vs. those with some college or less (67%);
– Those 18-34 years old (89%) versus 65% of those 35 or older;
They online survey was conducted by Infogroup to be representative of the US population, surveying 1,058 volunteer respondents during a week in July.