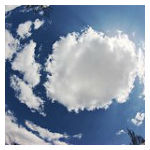 Telecom service providers are missing out on an opportunity to provide small- and medium-sized businesses (SMBs) with cloud services by bundling them with traditional telecom services, according to a survey of 1,311 global SMBs conducted  by Coleman Parkes Research for telecom vendor Amdocs.
Amdocs found that 66 percent of SMBs said that cloud services are very important to their businesses. Fifty-seven percent said their businesses are already making use of cloud-based services. Forty-four percent said that though their businesses aren't making use of them at present, they are actively considering it.
Storage and backup were the most widely used cloud-based services, with 72 percent of SMB decision-makers surveyed saying that their businesses make use of them. Computer networks (48 percent) and office software (41 percent) followed.
Forty-five percent of respondents said their SMBs are getting cloud-based services from a vendor other than their primary service provider. Though 74 percent said they would prefer to receive cloud-based services from their primary service providers, 41 percent said they thought they can get better deals from independent cloud-service vendors.
Thirty-two percent said they had not inquired, or had not received, information regarding their primary service providers' cloud-based services offerings. Thirty-one percent said they didn't believe their primary service provider offered them.
Other key findings regarding cloud usage in Amdocs' study include:
Sixty-eight percent said they are more likely to select a service provider that offers cloud-based services over one that does not, and 44 percent said they will switch from third-party cloud services providers to their primary communications services providers if offered bundles of traditional and cloud services
80 percent of respondents said they want to receive one bill for all the communication services they consume
"The research validates that there is increasing need and adoption of cloud-based services by SMBs," Ian Parkes, managing director at Coleman Parkes Research, was quoted in a press release.
"The research identified that service providers are considered a viable and even preferred source for cloud-based services, representing a big revenue opportunity for service providers who choose to capitalize on this. Those who become a one-stop-shop for all SMB communication needs, focusing on what SMBs consider essential such as bundles with cloud-based and traditional services, as well as a unified bill, will be most successful."