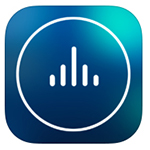 Use of smartphone conversational voice assistants, such as Apple's Siri and OK Google appears to have reached a tipping point in 2015, according to smartphone voice assistant survey from MindMeld.
Over half of voice assistant users (55%) in MindMeld's January 2016 survey said they used smartphone voice assistants daily or weekly an increase from the previous quarter, when 49% said so. A bit less than half (48%) said they were satisfied with their voice assistants, despite seeing room for improvement. Just 13% said they were dissatisfied with them.
Amazon's Echo offering doubled its user base from 2% to 4% of the total in the quarter ending January 2016.
Smartphone Voice Assistant Survey
Recognition of basic speech was one of the primary areas respondents said could be improved, MindMeld reports. More than 4 in 10 (44%) said there is something left to be desired, roughly in line with results from MindMeld's survey the previous quarter.
However, more users said natural language understanding and search accuracy could be improved in the latest quarterly survey. In the previous quarter, 27% of respondents said those functions could be improved, compared with 28% in the latest survey. More than 7 in 10 (72%) said they would use intelligent voice assistants more if these improvements were made.
Where are smartphone users making use of voice assistants? Most commonly in the home – 43% according to MindMeld. Use while driving ranked second at 36%.
Hands-free smartphone interaction is the most compelling capability when it comes to intelligent voice assistant usage, MindMeld says, because it frees people to multitask. Roll out of voice controls for a broader range of devices in smart homes will therefore pull in more users, and cause existing users to make greater use of intelligent voice assistants.
Use of voice activated controls varies among app types, MindMeld continues, and voice users make use of approximately twice as many apps as non-voice users. They're also looking forward to using voice assistants to interact with more types of apps. Half of those that said they use music apps said they want voice controls for them. More than 40% said the same for shopping, travel, video and local service apps.
"As the quality of assistants like Siri improves, demand for voice will increase and stretch across common application verticals," MindMeld CEO Tim Tuttle commented. "Based on our findings, we predict a second phase of voice interface adoption, as devices and applications get their own native, specialized voice support."