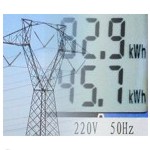 SmartSynch, a developer of smart grid technology based on cellular network communications, has released a communications platform that will enable utility companies to easily distribute smart grid software apps to their customers and remotely control those applications over the air using 3G wireless connectivity.
The platform is based on Qualcomm's Brew MP open development environment, with the goal of enabling developers to easily create smart applications. Such applications could include pre-paid metering, advanced demand response, virtual peak power plant, electric vehicle charging, renewable monitoring, home energy management, lighting control, voltage conservation, remise load management, and distributed generation control, SmartSynch said.
In the announcement, SmartSynch CEO Stephen Johnson said the new platform will enable utilities to "easily custom-tailor smart grid applications on a per-customer basis" and to "offer an ever-expanding portfolio of new applications to their customers with a touch of a button."
I'm not sure everyone would agree with Johnson's claim that "there is no other economically feasible way to strategically deploy applications remotely on this scale." Nevertheless, SmartSynch seems to have the potential to gain traction for its new platform because the company plans to make its technology available to every meter manufacturer and enterprise software provider.
Some utility companies have said they want to minimize their dependence on public cellular networks because they may desire a higher level of control, preferring instead to use proprietary mesh wireless solutions. But if SmartSynch can create a software ecosystem around its new platform that truly minimizes the cost of deploying and upgrading smart grid apps, that could give 3G solutions a leg up in comparison with proprietary offerings.