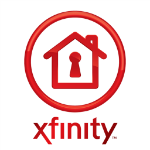 No less than 30 million households will purchase smart home technology of one type or another in the next 12 months, according to a smart home households forecast from Comcast's Xfinity Home and smart home technology vendor August Home. Comcast and August Home base their comments on an online survey of  nationally representative sample of 1,293 U.S. consumers carried out by NextMarket Insights.
A bit less than 1 in 5 survey respondents (18%) said they were likely to buy a new smart home product over the ensuing 12 months, Comcast Xfinity Home and August Home highlight in a press release. That rises to approach 3 in 5 (56%) among those who already have installed at least one smart home product.
Furthermore, 12% of those who haven't purchased a smart home product said they were planning on buying one. That would just about double U.S. smart home ownership to 30 million households should it come to pass, the research partners point out.
Driving the Smart Home Households Forecast
A variety of factors are driving the smart home households forecast. Family safety (63%) and convenience, such as remote control of lighting (54%) and permitting service providers access to homes remotely (22%), topped the list of motivating factors underlying smart home technology purchase intentions cited by survey participants.
More broadly, financial troubles (44%), terminal disease (21%) and the presidential election (15%) ranked higher than home robbery or invasion (9%) on survey respondents' list of worries that keep them up at night. On the other hand, a home break-in or neighborhood crime (46%) ranked first among catalysts that would prompt them to adopt new technologies. Moving into a new home (26%), remodeling a home (14%) and having a baby (5%) followed.
The researchers also identified neighborhood break-ins (46%) as the most frequently cited event that would trigger a smart home tech purchase. Moving into a new house (26%), home remodeling (14%), managing a rental property (6%), and having a baby (5%) followed.
"Smart home technology is creating a new paradigm for home security," August Home CEO Jason Johnson elaborated. "The new era of smart security and smart home products offer consumers visibility and control over their homes that previously had not been available with traditional security systems."
Smart Home Features in Demand
Survey respondents collectively expressed interest in the potential of smart home security technology, including traditional home security features such as 24/7 call center monitoring. Among the smart home products cited most frequently by those keen on security were:
Connected cameras (40%)
Video doorbells (26%)
Connected light bulbs (19%)
Smart locks (13%)
Potential users like the idea of using combinations of connected devices, such as smart locks, video doorbells and smartphones to remotely enable service providers to enter homes, according to Xfinity Home and August Home. Nearly 6 in 10 survey respondents (57%) said they would consider the idea of doing so.
Respondents were more likely to remotely open the door to service providers with whom they have a long-term relationship such as house cleaners (41%) and dog walkers (35%). The research partners also noted respondents' growing comfort when it came to permitting entry remotely to package and service delivery workers. One in five indicated a willingness to allow remote access to their home for service providers they might interact with just once.
NextMarket Insights' chief analyst Michael Wolf pointed out that the smart home industry is at an early phase of market evolution. "The smart home industry is still a young market," he commented. "But consumer awareness is growing rapidly as new offerings with clear value come to market.
¨This research reinforces our belief that product categories which provide tangible help in meeting consumer needs such as family safety or work-life balance will experience significant growth in end user adoption over the next five years."