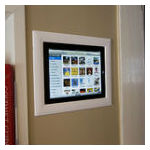 Americans will purchase more in the way of smart home products and systems within the next year, according to a new market research report from the Consumer Electronics Association (CEA) and Parks Associates released October 16. This momentum will drive healthy growth for a range of devices and services that provide remote, as well as on-site, automated monitoring and control across a variety of applications in the smart home, including lighting, heating and cooling, and security control and management.
One-fifth of U.S. broadband households will acquire one or more smart home devices within the next year, according to CEA and Parks', "Internet of Things: Smart Home Devices and Controllers." Half of those surveyed are under 35-years old, according to a joint press release.
"It makes sense that early adopters of smart home devices tend to be younger, have a high-tech affinity and are four-times as likely to buy new technology as soon as it is available," Steve Koenig, CEA director of industry analysis, was quoted as saying. "More than half of smart home device owners say they want to use technology as a way to create more time with their family."
Smart Home Device Ownership
Thirteen percent of U.S. broadband households already own at least one smart home device at present. Growing sales of devices, such as smart thermostats, door locks, smoke detectors and light switches, will continue to drive smart home device market growth. Sales of smart home devices will reach 20.7 million units this year and increase to 35.9 million units by 2017, CEA and Parks forecast.
"Now is the time for the industry to deliver on the promise of better, easier-to-use products, systems and services to help consumers manage their homes," Parks' CEO Tricia Parks commented. "Roughly one-third of smart device owners spent more than one month shopping around. Manufactures and service providers must engage and educate the consumer during that purchase process if they want to capture them."
Sixteen percent of survey respondents said they intend to purchase smart lights or smart thermostats within the next 12 months, the highest among smart home product types. Almost two-thirds said they will look to purchase a smart device capable of communicating with other smart devices.
Hence, interoperability is an increasingly important facet of smart home product design and functionality, CEA and Parks noted. Sixty percent of owners with three or more devices said interoperability is very important.
Where Americans intend to purchase smart home devices varies. A majority are bought at retailers or given as a gift, CEA and Parks found.
Among smart home gifts, smart door locks (27 percent), smoke detectors (25 percent), and garage door openers (24 percent) were the most popular. Smart door locks (38 percent), home or kitchen appliances (34 percent), and power strips (33 percent) were the smart home devices most often purchased from a national or local retailer.