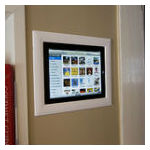 Akin to GMO food and nanotech skin and healthcare products, Americans are making use of a growing variety of smart home products, whether they know it or don't, according to Nielsen's latest bi-annual Connected Life Report. Prepared by Harris Poll, Nielsen's report reveals that more than 6 in 10 Americans (64%) say they don't know much about smart home technology.
On the other hand, more than half (53 percent) of household decision-makers said they know what connected home technology does, Harris Poll highlights in a press release.
Asked if they own any smart home technology, only 7 percent said they did. Yet nearly five times as many (34 percent) said they owned at least one such device when asked if they owned any of a list of specific smart home devices.
Smart Home Attitude Survey
Those who considered themselves ¨early adopters¨ are more likely than mid- and late-adopters to have one or more smart home devices. Nearly 6 in 10 early-adopters (59 percent) said they did as compared to 37 percent for mid- and 20 percent for late-adopters.
Among smart home devices, wireless speaker systems were the most common, to be found in 17 percent of respondents' homes. Smart thermostats followed at 11 percent, while smart/wireless home security and monitoring systems were said to be present in 9 percent.
Inquiring about what they would consider purchasing in the future, the same smart home devices tended to appear. Smart thermostats were listed by 40 percent of respondents, smart lighting by 37 percent, wireless speaker systems by 35 percent and smart/wireless home security and monitoring systems by 35 percent.
On the other hand, a good number of respondents are wary of smart home devices, even ones that are popular. Nearly half of the respondents (48 percent) said they don't want a smart home security/monitoring system even though they had heard about them. Nearly 6 in 10 (58 percent) said the same regarding domestic robots, while 46 percent said they didn't want smart, connected refrigerators.
In contrast, a general lack of awareness appears to be the biggest hurdle for other types of smart home devices, Harris Poll points out. Just over half (51 percent) said they had never heard of Wi-Fi-connected water heaters and 42 percent said the same for smart, connected laundry machines.
Price is another obstacle. Nearly 9 in 10 (88 percent) believe smart home devices are too expensive. But nearly 4 in 10 (37 percent) said they would consider purchasing a smart home device when prices drop to a level they feel represents good value to them.
Another 9 percent said they would consider making a smart home device purchase when all the technical bugs were worked out. Twelve percent said they would never purchase one.
Among age groups, ¨Matures¨and Baby Boomers were more likely to say they would never consider buying smart home technology as compared to their younger counterparts: 20 percent of Matures and 17 percent Baby Boomers vs. 10 percent Gen Xers and 6 percent Millennials.
In addition, 2 in 10 (21 percent) of Americans are not sure at what point they would consider purchasing smart home technology, further indication of consumer confusion in what is still a new, yet vast, market segment.