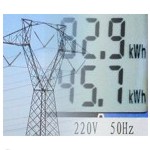 In order to support the smart grid goal of smarter energy management (a topic we explored in part 1 of this series), it will be critical for utility companies to upgrade their infrastructure to support two-way communication with customers. In this article, we look at the network upgrades that are required, as well as the role that communications service providers could play in providing some of that infrastructure. In addition, we explore the factors that utility companies must consider in determining whether to partner with a communications service provider or build their own two-way communications networks.
Three network segments and SCADA
The two-way communications network that is envisioned to support the smart grid has three distinct segments. One is the network that interconnects elements of the utilities' power distribution network, including substations, fault detectors and the like. Another is the network between customers and the utility. The third is the network within the customer's home.
Utilities already have networks that interconnect parts of their power distribution equipment. The term commonly used for these networks is SCADA, which stands for supervisory control and data acquisition. Proposed smart grid upgrades to those networks essentially are a "SCADA 2.0 kind of situation," commented Sam Lucero, practice director for ABI Research. "Utilities have to deploy infrastructure to allow them to remotely manage networks. They will have to provide more communications capabilities because the end devices are more intelligent. You're not only enhancing devices. You need higher bandwidth and lower latency and there will be more devices connected."
Some telcos already supply utilities with wireless and wired network connectivity to substations and the like, so it could be a natural fit for telcos to provide upgraded connections to those and other elements of the power distribution network. But some utilities may opt to use a single network platform to upgrade their SCADA connectivity and for communication with customers. Communications service providers may or may not play a role there.
The link to the customer
Today, some utilities already have a communications link with the customer to support automatic meter reading (AMR). But to support a smart grid approach, today's electric meters will need to be replaced with smart meters that can send, receive and store a range of information—such as historical energy consumption and price data. The term advanced metering infrastructure (AMI) is commonly used in the utility industry to describe smart meters and the communications link from the customer to the utility.
To support AMI and other applications that will involve communication between the customer and the utility, utility companies are looking to upgrade the communications infrastructure underlying their AMR networks. Today's networks only communicate in one direction and may be based on powerline communications. But as Jesse Ward, telecom industry analyst for the National Telecommunications Cooperative Association noted on a recent webinar, powerline is "good for short distances but is low bandwidth."
As smart grid communications between a utility and its customers become increasingly sophisticated, bandwidth demands are expected to grow. The Utilities Telecom Council has projected bandwidth requirements for various applications which, combined, could easily require several hundred kilobits of bandwidth.
The most economical way to reach consumers at anticipated data rates is likely to be through some type of wireless solution. But how extensively utility companies will opt to purchase service from a wireless carrier rather than owning and operating wireless networks of their own remains to be seen.
Some utility companies anticipate deploying a wireless solution that uses a mesh approach to extend communications range and enhance system reliability. Owning their own system gives utilities a greater level of control and eliminates ongoing monthly charges to a service provider. But operating and maintaining the network will require specialized expertise that the utility may not have.
Wireless network operators see an opportunity to offer an alternative approach using their wireless data networks. This approach would reduce the up front investment a utility would have to make to support a smart grid deployment and would eliminate the need for specialized personnel. In addition to providing connectivity, Lucero and Farhan Abid, research analyst for Parks Associates, noted that service providers could have an opportunity to manage the data collection process from customer meters on behalf of the utility. Abid estimated that AT&T, for example, could earn as much as a dollar per meter per month for such an offering.
But Bob Gohn, senior analyst for Pike Research, believes service providers may have a lot of work to do before they will be in a position to meet the unique needs of the utility industry. For example, he noted that a utility's communications needs will increase during a power outage, but that is exactly the same time that consumers will be more likely to use their wireless devices to check on friends and family. Unless the wireless carrier can offer the utility guaranteed bandwidth, Gohn doesn't believe utility companies will be interested in using a service based on cellular communications.
Utilities, he said, "need incredibly great coverage as well"—and cellular networks may not reach everywhere the utilities require connectivity.
Certain regulatory quirks also could discourage utility companies from choosing a smart grid solution from a service provider. Utility company earnings are highly regulated and often are measured based on the company's return on installed assets. When utilities own communications infrastructure of their own, "that's an asset they can get a return on," commented Gohn.
Some policy makers are looking to change these regulations, but until that happens, utility companies may have a disincentive for using a service provider-delivered approach to smart grid communications.
Inside the home
The third segment of the smart grid communications network is commonly known as the "home area network" and its goal will be to give consumers more granular control of their power usage by enabling devices in the home to communicate with one another. Appliance manufacturers already are working on adding intelligence to devices such as washing machines or dishwashers so that, for example, the dishwasher will wait until a load of laundry is completed before beginning a load of dishes.
Home area networks are not an essential part of the smart grid. Consumers should be able to gain considerable control of power consumption through two-way AMI but they may have to take personal responsibility for turning off appliances. An important goal of the home area network is to automate those processes.
Although one way of implementing the home area network might be to leverage existing home networking standards such as HomePNA or HomePlug,  Gohn noted that some key devices, such as thermostats, are not well suited to that approach because they are not connected to existing home wiring. He believes, instead, that wireless will emerge as the technology of choice. "Our forecast has Zigbee being dominant," commented Gohn.
Perhaps a bigger question mark is who will pay for and install home area networks. Lucero's take is that "it will take a utility or broadband service provider to gain a lot of traction with consumers–we don't see a groundswell of people going to Radio Shack and doing it themselves."
At one time both telcos and utility companies were wary of touching anything on the customer side of carefully crafted demarcation points. But some telcos have moved away from that thinking. AT&T offers home networking capabilities in connection with its U-verse multi-play offering and Verizon has done the same with FiOS.
One opportunity for the telcos might be to expand their home networking role to encompass home energy management, enabling consumers to monitor various devices in the home, perhaps in parallel with home security management and home automation, creating what Lucero called a "quintuple-play" offering.
Service provider initiatives
Pike Research projects that worldwide smart grid service provider revenues will rise from $2 billion in 2009 to nearly $6 billion in 2016. The company notes, however, that revenue opportunities will be strongest outside North America.  Nevertheless, large and small service providers nationwide are eyeing the smart grid opportunity. "Verizon, AT&T, Sprint and Qwest are all committed to entering the market," commented Ward.
AT&T already has partnered with Current Group, a smart grid sensor and software vendor, to integrate Current's technology with AT&T's network management and wireless network management connectivity. In addition, AT&T will provide wireless network connectivity for a $123 million smart grid project for the Texas-New Mexico Power Company that will use smart meters from SmartSynch, a smart meter manufacturer that is focusing on using public wireless networks for communication.
Verizon also has a partnership with Current Group that is similar to the one AT&T has with the same company. In addition, Verizon has smart grid-related partnerships with meter manufacturer Itron and with Ambient Corporation, which offers a product that extends Verizon Wireless connectivity to end user devices via Wi-Fi, powerline carrier, Zigbee or WiMax.
Part 1 of this industry spotlight series looked at the goals and objectives of smart grid and in part three of this series, we talk to Rilck Noel, vice president and global managing director for Energy & Utility at Verizon Business, about Verizon's smart grid initiatives.