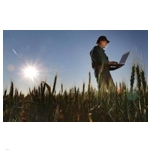 Forty-two small rural telcos on Monday sent a letter to President Obama asking him to encourage the FCC to reconsider the elimination of a component of the Universal Service program called the Safety Net Additive (SNA). As the small telcos explained in the letter, the SNA traditionally provided companies such as theirs with USF support over a five-year period starting two years after qualifying investments are made.
"Under the FCC's rule change carriers who built networks in 2009 or earlier are 'grandfathered' and can continue to receive SNA support for the remainder of their five-year period, but carriers who incurred costs to hire staff and build networks in 2010 or 2011 (before the FCC's order was released) . . . now find that 'the rug has been pulled out from under them' altogether in terms of SNA support," the letter states.
Ironically the years 2010 and 2011 mark a time of substantial investment in broadband network infrastructure by rural telcos who won funding through the broadband stimulus program – and that, as well as President Obama's general broadband boosting, apparently is what motivated the telcos to call on the president with regard to the SNA issue.
"In 2009 you unveiled a bold vision to connect all of America through cutting-edge communications infrastructure," the letter states.
The letter goes on to note that "as intended, your call to action and your stimulus programs led to significant efforts to deploy broadband in unserved and underserved areas, leading to waves of job creation and network construction in 2010 and 2011."
According to the letter the total amount of funding impacted by the rule change represents just 0.1% of the USF high-cost program budget. Nevertheless the letter notes that "the $5 to $10 million per year (collectively) in SNA support that has been yanked away" is "meaningful."
The letter notes that SNA support traditionally enabled recipients to keep prices affordable for consumers, to help pay down debt and to keep employees on staff.
A source at rural broadband association NTCA, said the flash cut of SNA funding does not eliminate all USF payments for all recent projects for all telcos undertaking those projects. The source noted, however, that SNA represents a significant portion of USF payments for some recipients.
The rural telcos' action comes just a couple of weeks after the FCC modified the method for calculating caps on Universal Service payments to small telcos, thereby reducing the number of telcos who would see current funding levels decrease.
Among the companies signing Monday's letter were several that won broadband stimulus awards.
A complete list of companies signing the letter follows:
New Hope Telephone Cooperative, Alabama
Cordova Telephone Cooperative, Alaska
Fort Mojave Telecommunications, Arizona
Arkwest Communications, Arkansas
Wiggins Telephone Association, Colorado
South Park Telephone Company, Colorado
Camden Telephone and Telegraph Company, Georgia
Oneida Telephone Exchange, Illinois
Woodhul Telephone Company, Illinois
Gridley Telephone Company, Illinois
Monon Telephone Company, Indiana
Mutual Telephone Company, Iowa
OmniTel Communications, Iowa
Partner Communications Cooperative, Iowa
Bernard Telephone Company, Iowa
Webster-Calhoun Cooperative Telephone Association, Iowa
Interstate 35 Telephone Company, Iowa
Wellman Cooperative Telephone Assoc., Iowa
Ace Communications, Iowa
Kalona Cooperative Telephone Company, Iowa
Peoples Telephone Company, Iowa
South Central Telephone Association, Kansas
S&A Telephone Company, Kansas
KanOkla Telephone Association, Kansas
Northeast Louisiana Telephone Co. Inc., Louisiana
Woodstock Telephone Co., Minnesota
Lismore Cooperative Telephone Company, Minnesota
BEVCOMM, Minnesota
Felton Telephone Company, Minnesota
Twin Vally-Ulen Telephone Company, Minnesota
IAMO Telephone Company, Missouri
Granby Telephone Co., Missouri
Southern Montana Telephone Company, Montana
Southeast Nebraska Communications, Nebraska
Three Rivers Telco, Nebraska
Sacred Wind Communications, New Mexico
Leaco Rural Telephone, New Mexico
Wilkes Telephone Membership Corp., North Carolina
C.R.S.T. Telephone Authority, South Dakota
North Central Telephone Cooperative, Tennessee
Mid-Plains Rural Telephone Coop, Texas
Spruce Knob Seneca Rocks Telephone, West Virginia