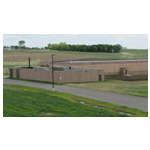 A couple of recent developments illustrate the different ways rural telco consortiums are pursuing new revenue opportunities in the burgeoning data center market. One example involves South Dakota Network and the other comes from Montana-based Vision Net.
SDN's ambitious data center plans
A new data center project on the outskirts of Sioux Falls, South Dakota illustrates how network operators can simultaneously enhance the reliability of their network and create a new revenue stream.
The new data center, which completed construction last month, is owned and operated by South Dakota Network, a group of 17 independent telcos in the state that also owns and operates a statewide fiber network that reaches into seven other states.
South Dakota Network has numerous customers such as enterprises, banks, healthcare institutions, state government and educational facilities that rely on the network for mission critical connectivity. And as SDN Marketing & Community Relations Director Vernon Brown explained in a recent interview, "Customers were asking us, 'What is your plan if something happens to your main building? What happens to your network?'"
The new data center, shown in the photo that accompanies this post, was built primarily to provide backup for SDN's own network. But SDN also has found substantial demand from other organizations seeking to house their own data. The first phase of the data center, measuring 10,000 square feet, has only about 2,000 square feet still available and SDN already is talking to potential customers about a second and third phase.
A key customer is CoSentry, a company that focuses on hosting data for organizations requiring a high level of data security.
"They sublease rack space to other companies looking to secure data offsite," explained Brown.
While SDN is focused on organizations looking for at least 1,000 square feet of data center space, Brown said CoSentry will serve small to medium size businesses looking to "put a server or two in a rack."
SDN also has had discussions with major national companies looking for data center space in South Dakota – a location that is attractive to companies headquartered in distant areas seeking distant locations to support disaster recovery plans.
The new data center is "tucked down in the geography," explained Brown. "There are no windows and it has an extremely tight security system." In addition it can withstand an EF4 tornado, he said.
"People like the idea of being in the Midwest," said Brown. "They like connectivity to a vast network reaching into eight states. They like the climate. Cooling costs for six months out of the year are not a big deal. They also like the affordable electric power and the lack of flooding and the hurricane protection."
The SDN raised money for data center construction, in part, through a bond offering. Normally the company would not have qualified for bonds but Brown said the company was able to use that option because the area qualified as a recovery zone and SDN was able to use the county as the bonding authority.
Watch a video about the SDN data center here:
Vision Net's new Cisco partnership
Montana-based Vision Net is a similar organization to SDN in that it is owned by nine rural telcos and operates a statewide fiber network. In addition, Vision Net has had a lot of success offering customer support and network troubleshooting on a wholesale basis to ISPs as far away as Maine.
As Vision Net CEO Rob Ferris explained, the company's customer support service is offered on a white label basis. ISP customers like the fact that Vision Net personnel appear to be part of the ISP's own operations by, for example, answering the phone with the ISP's name.
For a number of years, the Vision Net network has been anchored by two geographically disperse data centers that also support services such as server hosting — and the company's customer support resources have been a key differentiator in that market as well.
"Some [data centers] are very automated and there's no one you can talk to at three in the morning," observed Ferris.
Recently Vision Net expanded its data centers to support a new infrastructure-as-a-service (IaaS) offering based on Cisco's CloudVerse platform announced this week.
The IaaS offering will enable end user organizations to minimize their investment in computing resources by using virtualized equipment housed in Vision Net's data centers. But for many clients, cost savings will not be the key motivator for using an IaaS approach, said Ferris.
"What they're interested in is getting applications off their site," he said.
For that reason, Vision Net — like SDN — sees its location as a key selling point for end user organizations based in metro areas in more populous areas of the U.S.
A key reason for using the Cisco solution is that it supports "the ability to silo customers in a multi-tenant fashion so they can be white labeled," Ferris said.
Ferris expects that Vision Net's nine rural telco owners will resell the IaaS service. Vision Net also may offer that capability to ISP customers and others, but Ferris said the company will be "very selective" about who it works with on that basis. In addition, Vision Net expects to deal directly with large enterprise clients based outside of Montana.
The Cisco CloudVerse solution will replace a previous IaaS platform and Vision Net Network Operations Manager Ed Hassell said the Cisco solution will have a key advantage over the previous offering.
"What Cisco brings to the table is automated high-speed fiber optic backup capability that's all automated in the background," explained Hassell. Previously that task, which enables the two data centers to back each other up, was completed manually.
"We were at about a two-hour turnaround on the old system," said Hassell. "That will be less than a minute now."
Vision Net enlisted the help of data center specialist Datalink with the conversion of its IaaS platform to the Cisco CloudVerse solution. Moving forward, Vision Net also may use the Cisco platform to support software-as-a-service offerings tailored for specific markets.