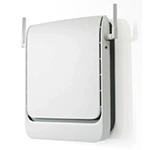 With mobile network operators including Verizon, Sprint, China Mobile and Vodaphone investing, ABI Research reiterated its expectations that 2015 will mark a significant inflection point for outdoor small cell deployment. ABI predicts the market will grow at a 43 percent compound annual rate (CAGR) from 2015-2020.
Small cell deployment has been on the rise this year, ABI Research research director Nick Marshall commented in a press release. "As many networks shift from coverage-centric to capacity-focused, MNOs are finding that small cells are an effective way to boost network capacity in high traffic areas," he stated.
Small Cell Forecast
Recently introduced Small Cells-as-a-Service (SCaaS) technology is enabling mobile network operators to overcome obstacles such as backhaul, power, permitting and siting, that previously held deployments back, ABI noted.
Several mobile network infrastructure owners and vendors are offering SCaaS, including Alcatel-Lucent, American Tower, Crown Castle, Ericsson, Nokia Networks and Towerstream, ABI added. Earnings reports from these companies shows that their small-cells' revenues are rising.
4G small cells are the fastest growing category, with demand being driven by venue and urban deployments, according to ABI. The number of 4G small cell deployments will double this year and increase by smaller percentage amounts over the forecast period. The value of LTE small cells will represent more than 85 percent of the small cell equipment market by 2020, ABI predicts.