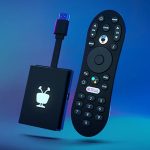 Streaming TV provider Sling TV and TV industry veteran TiVo have come together to offer an integrated streaming device. Sling will be the featured live TV streaming service on TiVo's new TiVo Stream 4K device.
TiVo has long since pivoted away from its DVR roots to more of a TV software platform, with search and discovery at its core. TiVo Stream 4K is its latest device, and it aims to take on the likes of Roku and Fire TV from Amazon.
Unlike those competitors, TiVo has selected a primary partner in Sling TV. The streaming box interface will feature and integrate Sling TV's live programming, along with access to on-demand content from Netflix and other OTT apps.
TiVo aims to build some competitive differentiation by combining these programming assets into a single interface, meaning subscribers do not necessarily have to switch to different apps to access the unique content from those apps. It is all integrated into the TiVo interface, including the ability to search for programming across those different apps.
Noticeably missing apps include Apple TV+, Disney+, and Hulu. The Google Play store is also featured though.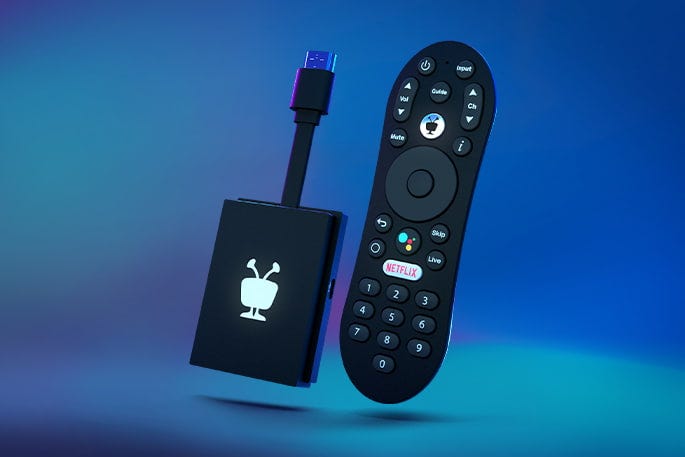 "At a time when viewers are streaming more than ever across a sea of platforms, TiVo Stream 4K integrates that content with the recommendation and search features to make it easier to find, watch and enjoy the best news, entertainment and sports from today's most popular services," said Dave Shull, president and CEO, TiVo in a press release.
Tivo Stream 4K has an integrated HDMI cable and plugs directly into an HDMI port on the TV. It features 4K capability, Dolby Atmos sound and Dolby Vision HDR capabilities, has Google Chromecast built-in, and features a voice activated remote control.
The box is promotionally priced at $49.99 now, down from a retail price of $69.99. There are no additional monthly TiVo fees. It is shipping now.