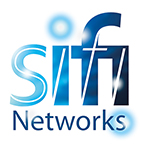 Open access networks in the U.S. often are built with public funds, at least in part. But a new open access network planned for Fullerton, California will be privately funded. SiFi Networks, an international network developer, will build and operate the network, and two broadband providers – GigabitNow and Ting – already have made plans to use the network on a wholesale basis to deliver gigabit services to end users.
SiFi is adopting an open access model that has been successful in Europe, explained SiFi Networks CEO Ben Bawtree-Jobson in an interview. The company will move into a market only if it sees the potential to line up multiple broadband providers. In Fullerton, the company expects to see other providers join GigabitNow and Ting in offering services over the network in the future, he said.
The Fullerton network will be "ubiquitous," Bawtree-Jobson said. "It's not fiberhood," he added, referencing the approach pioneered by Google Fiber that targets individual neighborhoods within a city based on demand.
Bawtree-Jobson expects to see the Fullerton network used for 5G backhaul, and SiFi Networks is in discussions with the city of Fullerton about supporting smart city applications, he said.
Network operators currently serving Fullerton include Charter's Spectrum unit, AT&T and others. AT&T already offers gigabit service in some areas, topping out at 100 Mbps in others, according to BroadbandNow. Spectrum offers 400 Mbps almost ubiquitously throughout the city.
Fullerton Open Access Network
Traditionally, network operators' thinking (in the U.S., at least) was that if they were going to invest in building a network, they would get the maximum return by offering service to the end user – and while they might not have prohibited competitors from using the network, they might have priced their wholesale offerings in a way that made it difficult for others to compete. Open access networks typically were undertaken by a municipality and only when the municipality was unsuccessful in persuading a commercial operator to deploy high-speed broadband in the community.
Perhaps the economics of operating an open access network are changing with the advent of 5G and the smart city, and/or perhaps technology advances have made the open access network model more compelling than it was in the past. Network builder A2D has a similar business model to SiFi Networks and has announced several key open access network deals in Georgia in recent months.
Moving forward, SiFi Networks expects to announce open network access plans for more cities, Bawtree-Jobson said.
Ting said it will offer symmetrical gigabit service for $79 a month in Fullerton.
GigabitNow's gigabit offering in Fullerton also will be symmetrical and also will sell for $79 monthly. In addition, the company is offering 250 Mbps symmetrical service for $60 a month.
Updated