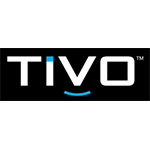 TV viewers are increasingly "show dumping" – discontinuing viewing of even their favorite programs – due to rising costs and difficulties associated with watching them, according to new show dumping research research from TiVo.
Surveying 5,500 pay-TV and OTT viewers in the U.S., Europe and Asia on behalf of Rovi, TiVo found that viewers are watching more TV and video content. Collectively, survey respondents spend an average 4 hours per day watching or streaming video content. That rose to 5-1/2 hours per day on average in the U.S.
Respondents also spend another 19 minutes per day searching for something to watch. That highlights the importance of high-quality, easy to use search and discovery features, a development taking place amidst a turbulent period for the industry in which viewers are putting a premium on personalization.

Analyzing the survey results, TiVo concluded that what was once the hallmark of a successful television series – predictable, ongoing audience engagement – is becoming more transitory and much more challenging.
"Shifts in viewer engagement, like show dumping, impact the whole value chain, further challenging business models in a fragmented marketplace with many different viewing choices," Paul Stathacopoulos, TiVo VP of strategy and strategic research, was quoted in press release about the show dumping research.
"Unified discovery and seamless access to content removes some of these barriers for the consumer, improving engagement and resulting in real business benefits including higher content consumption, increased subscriber retention and improved service value, especially for the Millennial generation."
Show Dumping Research Results
Approaching four in 10 survey respondents (37%) said they stopped watching a show they previously enjoyed because it became too difficult to access the content, TiVo highlights. Furthermore, the most frequently cited instances of show-dumping involved shows that typically require a premium pay-TV subscription, are only available via paid OTT subscriptions or are unavailable on OTT services that aggregate content.
Viewers increasingly believe that service providers could do a lot more in the way of improving video search and discovery features and functionality. This is most evident among young adult Millennials, who consume the most content across most platforms, TiVo points out.
According to the study:
More than 47 percent of all respondents agree that for the amount they pay for video service(s), it should be easier to find what they want to watch
40 percent of viewers turn off the TV and/or device and disengage altogether when they can't find something to watch
In the U.S., 73 percent of Millennials have streaming devices at home and 91 percent are SVOD subscribers, in contrast to 29 percent and 50 percent of Boomers
U.S. Millennials also spend more than 6 hours per day watching content, with another 32 minutes searching or likely browsing for what to watch
53 percent of Millennials say they often expect recommendations on what else to watch, in sharp contrast to the 14 percent of Boomers and 36 percent of Gen Xers.
TiVo also found that respondents are cord-shaving more than they are cord-cutting. Eleven percent of respondents on average aid they were extremely likely to downgrade their service rather than canceling. Eight percent said they were extremely likely to cancel their pay-TV service in the next six months.
This was particularly true in the U.S. Just over one-fifth (21%) of U.S. respondents said they were extremely likely to cord-shave and downgrade their pay-TV service. Thirteen percent said they were strongly considering cutting the cord completely.
In addition, viewers are increasingly connecting to multiple OTT services. Nearly six in 10 respondents (58%) said they pay for more than one subscription streaming video service. Approaching half (45%) said they have more than one streaming media device in their home.
Netflix is well ahead of the pack among SVOD service providers, but the competition for a dominant position in the streaming media device space hasn't been settled yet, according to TiVo's show dumping research.
According to the study:
Of the respondents who pay for streaming services, 81 percent in the U.S. report having Netflix, with another 69 percent in the UK, 64 percent in France and 38 percent in Germany
Amazon Prime Video is also faring well globally, with 50 percent of respondents in the U.S. subscribed, as well as 49 percent in the UK, 61 percent in Germany and 28 percent in Japan
Reported ownership for media streaming devices, such as Roku, Amazon Fire, Google Chromecast and Apple TV, mostly fall in a tight band with similar results of 20-30 percent for each device brand in available regions
Roku emerged as the device of choice for U.S. cord cutters and cord nevers, with remarkably higher reported ownership of 38 percent versus less than 20 percent reported for each of the other streaming media device brands with the same audience.