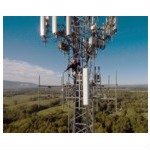 A new technology known as massive MIMO has the potential to help urban and rural wireless carriers substantially improve the performance of current mobile infrastructure through an antenna change.
In a recent Shentel MIMO trial in Woodstock, Va, the regional wireless carrier saw massive MIMO technology yield bandwidth gains of up to 20 times for video traffic and up to five times for traffic overall without increasing power requirements, according to Blue Danube Systems, the massive MIMO developer whose technology was used in the trials. AT&T is an investor in Blue Danube Systems and also participated in a similar trial in St. Paul, Minn.
"[W]e are not claiming the maximum speed to the best user will increase; rather, the total capacity (spectrum efficiency) at the cell/sector," wrote a Blue Danube Systems spokesperson in an email to Telecompetitor. The reason the capacity boost is greater for video traffic is that conventional systems become impaired by the buffering typically used with bursty video traffic, the spokesperson said.
In the trials, AT&T and Shentel used massive MIMO antennas based on what a Blue Danube press release calls High Definition Active Antennas System (HDAAS) technology. The antennas have 96 elements and are designed to focus energy where it is needed, which according to the company enables wireless carriers to better serve high-demand areas and minimize interference zones.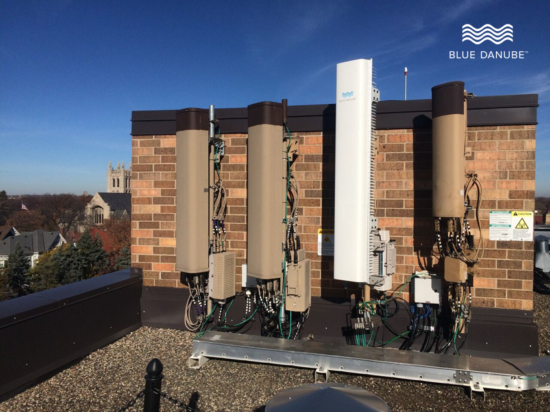 The trials used frequency division duplexed (FDD) LTE spectrum – the type of paired spectrum widely used in the U.S. However, Blue Danube said it is developing additional HDAAS products for use in spectrum intended for time division duplexing (TDD), a type of LTE used outside the U.S. but not widely used by U.S. carriers other than Sprint.
The Blue Danube spokesperson said the AT&T and Shentel trials used existing handsets. Asked whether massive MIMO was primarily a stopgap technology until 5G becomes available, the spokesperson noted that HDAAS technology could be used in the millimeter wave bands that will be used for 5G to "provide significant cost and performance benefits."
And while the press release emphasized the benefits of massive MIMO in high-traffic (presumably primarily metro) areas, the spokesperson noted that beamforming can improve signal quality and extend range in less urban areas.
Blue Danube plans four additional trials this year, including one more in the U.S.
Other Massive MIMO Activity
The AT&T and Shentel massive MIMO trials follow proof-of-concept activities involving the technology conducted by Facebook and real-world deployments in Asia of 5G and massive MIMO on the part of China Mobile and Sprint's parent company Softbank.
Facebook's work, known as Project ARIES, could be particularly relevant for those looking to boost wireless performance in non-urban areas.  An April 2016 blog post from Facebook executives notes that massive MIMO has the potential to minimize costly backhaul requirements for wireless network deployments by extending transmission range.
Facebook recently did a population distribution study in 20 countries that showed that 97% of the world's population lives within 40 kilometers of a major city, the post notes. "As such, we are interested in developing [massive MIMO] to harness the incredible gains in providing communications to rural communities from city centers," the authors noted.