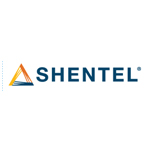 The Shenandoah Telecommunications Company (Shentel) today announced managed business services for its entire footprint, which covers parts of Virginia, West Virginia, Maryland and Pennsylvania.
Shentel Business Managed Solutions is based on Cisco Meraki technology. Its web-based dashboard interface will manage the portfolio, which includes managed wireless, switching, routing/SD-WAN, security and 4G LTE backup.
"The Shentel Business Managed Solutions offerings are perfect for small, medium or enterprise businesses who are interested in simplifying their data network management," Shentel Business Vice President of Sales Craig Venable said in a press release. "Shentel Business has developed easy to implement pre-packaged bundles for small to medium-sized businesses that will allow them to put these solutions in place quickly so they can begin to reap the immense benefits they offer. We can also work with our larger enterprise customers to develop a custom offering that will meet their complex needs across multiple locations and geographic regions."
Shentel says that the cloud managed service is designed to be intuitive and that the Meraki web-based dashboard interface is feature rich and enables businesses to quickly rollout out digital services across multiple locations. The cloud management platform provides visibility and control over the network.
Shentel has been active in growing its base, having acquired the assets of cable television, telephone and high speed Internet provider Big Sandy Broadband in late February of last year. The next week, Shentel launched Shentel Powerhouse, a gigabit Internet service, in its Virginia markets.
The use of managed services may grow due to the increase in work from home (WFH) and other decentralized operational models, as Cisco Meraki Director of Product Management Omri Guelfand pointed out in the Shentel press release. A flexible network infrastructure is ever more vital as remote work grows more common. Managed services enable predictable operating expense models and rely on managed service providers to monitor and manage the network.