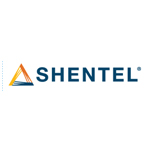 Shenandoah Telecommunications Company (Shentel) has launched gigabit internet service, dubbed Shentel Powerhouse, in its Virginia markets. The Shentel gigabit news is a reminder of how providers increasingly see the availability of the service as table stakes as more customers need more speed for an increasing amount of streaming needs.
The company said the high-end package is the highlight of its new high-speed Internet offerings, which are revamped to address the demands of Over-The-Top (OTT) users and homes, particularly those with multiple devices.
Shentel PowerHouse has four Internet speed options – 50 Mbps, 150 Mbps, 300 Mbps and 1 Gbps. The company said that it will gradually eliminate its slower speed offerings, though current customer packages will be grandfathered in.
"The PowerHouse packages are a direct result of listening to our customers," said Willy Pirtle, Shentel senior vice president of marketing and sales, in a prepared statement. "These packages offer our customers more speed, flexibility and bandwidth, at a reasonable price. Providing a faster high-speed Internet option for Shentel customers is another example of the Shentel commitment to offering high-quality products and services that will enrich the lives of our customers, many of whom live in rural communities."
Shentel offers service in numerous Virginia markets. Its holdings in the state and elsewhere have expanded considerably in recent years as the result of several key acquisitions.