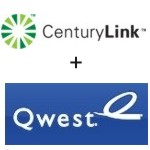 Shareholders of both companies have approved the acquisition of Qwest by CenturyLink. Shareholder meetings were held today in both Monroe, La (CenturyLink) and Denver, Co (Qwest). Interestingly enough, exactly 97% of the votes cast by both (but separate) shareholder groups approved the transaction.
Shareholder approval is but one step in a multi-step process before the transaction can close. The U.S. Department of Justice and seven out of 21 states have already approved the deal. That leaves 14 states left to approve, as well as the FCC's blessing.
The companies expect the deal to close in the first half of 2011. Upon completion, Qwest will become a subsidiary of CenturyLink. As of June 30, 2010, the two companies served approximately 5.2 million broadband customers, 16.2 million access lines, 1.5 million video subscribers and nearly one million wireless customers in 37 states. The combined company will also have 180K route miles of fiber transport and will employ 49K people (that is until the cost saving cuts begin).