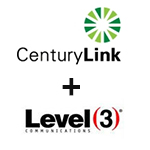 Shareholders of both companies approved the $34 billion CenturyLink – Level 3 deal yesterday, helping clear the way for closing of the transaction by the end of 3Q 2017, CenturyLink announced. Just over 96% of the casted CenturyLink votes approved the transaction, and close to 99% votes casted by Level 3 shareholders did the same.
Several states including Connecticut, Indiana Ohio, Utah, Nevada, Louisiana, Georgia and West Virginia have approved the deal already. All remaining approvals, including state, federal, and international are expected in time to close the deal by September 30th, said CenturyLink in a press release.
"The combination of CenturyLink and Level 3 will significantly improve our global network capabilities, creating a company with one of the most robust fiber networks in the world," said Glen F. Post, III, CEO and president of CenturyLink in the press release. "This expanded network should allow us to bring substantial operational and service benefits to our enterprise customers, as well as an enhanced customer experience."
The transaction will reshape CenturyLink significantly, making them one of the largest wholesale and enterprise focused carriers in the U.S., with a significant presence globally. Although, a senior executive recently commented that their legacy consumer business will remain an important focus of the company as well.
Under terms of the deal, Level 3 shareholders will receive $26.50 per share in cash and 1.4286 shares of CenturyLink stock for each Level 3 share they own. CenturyLink shareholders will own 51% of the company after closing, with Level 3 shareholders owning the remaining 49%. The company will retain the CenturyLink name and will continue to be headquartered in Monroe, La., with a major operational presence in Colorado, including Denver.